Engineers today face multiple, increasingly complex challenges. The need for future-proofed infrastructure, the impact of automation, intelligent buildings and new infra-technology to better design, build and manage our assets – will all require an extremely high level of innovation.
Engineering and infrastructure advisory firm Aurecon's focus has been on re-imagining engineering through leadership in design – and it's a focus that has seen two of its engineers recognised on this years Engineers Australia's '2017 Most Innovative Engineers list'.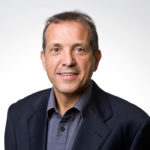 Tony Lavorato, Structural Technical Director at Aurecon, was recognised for his work on 5 Martin Place in the Building & Construction Category, while Stephen Logan, Design Director – Building Mechanical & Electrical (MEP) at Aurecon, was recognised in the Consulting Category for his work on Sunshine Coast University Hospital.
Dr Kourosh Kayvani, Global Director – Excellence & Expertise at Aurecon, adds that Tony and Stephen's outstanding work exemplifies Aurecon's new and more thoughtful approach to re-imagining engineering through leadership in design. He says, "As the world becomes increasingly complex, ambiguous and volatile, creative and innovative design must underpin the way we frame and solve problems facing humanity and our environment.
"We are re-imagining engineering, and we are steadfast in bringing this idea to life for our clients as a new brand of engineers and innovators."
The citations were awarded by Engineers Australia in recognition of engineers who have made noteworthy contributions to the community, the industry and the engineering profession. Engineers Australia, with over 100 000 members, is the largest and most diverse professional body for engineers in the country.
Re-imagining a heritage building
For Tony, out-of-the-box thinking paved the way to solving the unique challenge facing 5 Martin Place. "This project is by far the most complex in terms of engineering gymnastics of any building that I've ever been involved in. The 'smarts' of 5 Martin Place's structural solution are hidden. However, what lies behind this sympathetic addition to an existing building is a world-first structural solution," said Tony.
The original 1916 building, known as the 'Money Box', as it is the building on which the former Commonwealth Bank's famous tin money boxes were modelled, was extended in 1933 and developed further in 1968. In the early 1990s, planning permission was sought to extend the site in order to further improve net lettable area (NLA) for the owner. A development envelope was set, requiring the first two buildings to be retained.
The architectural solution was to demolish the 1968 building and construct a new 20 level building. To make use of all available area and maintain project viability, it was proposed to cantilever nearly half of the building from Level 11 to Level 20, 22 metres over the 1916 and 1933 building. This complied with the planning constraints of not loading the existing heritage structure and, at the same time, allowed light to enter the recreated 'original' Banking Atrium space.
Drawing on its capability and experience in undertaking advanced analyses of building structures, and under Tony's leadership, working closely with our client  Grocon, Aurecon demonstrated, that a cantilever solution with a simplified V-shaped bracing on four sides of the tower would be the best engineering solution for the project. No benchmark design was available to use as a comparison for this unique solution, and Aurecon had to develop a unique set of criteria to predict the long-term global movement of the tower structure to a high level of accuracy.
"This award is an important acknowledgement on the validity of the innovative direction we've taken for 5 Martin Place. I am thankful to all my colleagues, leaders and our client who believed in the idea, well enough to see it come to fruition. It has made it clear for me that a design-led approach is the new, bold way to pursue project in terms of offering modern and more relevant engineering solutions," says Tony.
5 Martin Place has been awarded NSW Development of the Year Award, National Award for Best Office Development, National Award for Best Sustainable Development – Existing Building and the Australian Development of the Year Award at the Property Council of Australia Rider Levett Bucknall 2017 Innovation & Excellence Awards.
New benchmark for HVAC design
Similarly, Stephen's design of the air conditioning system for the In-Patient Units (IPU) of the Sunshine Coast University Hospital relied on pushing the boundaries of what had been designed before.
The key design challenges came from the strict brief requirements that competed with one another, including the specified minimum air change and outside air rates, individual control of IPU rooms, high efficiency air filtration and increasingly stringent energy limits within the Building Code. Stephen provided a mechanical solution that managed to save on cost and plantroom space without requiring architectural planning changes.
Although necessarily more complex than conventional systems, the control logic is simple in its application. Stephen's solution uses existing technology very differently and requires no new machinery or commissioning technique.
The system embodies a new gold standard in heating, ventilation and air conditioning (HVAC) design for hospitals providing outstanding patient amenity with the lowest possible energy use.
The conception, development and acceptance of this entirely new system design was so quick that all project approval milestones were met. When the design concept was complete it was accepted readily, subject to an independent review that was entirely supportive.
He says, "It would have been easy to just go back to safe established practices; however, this would not have realised the results our client required. Winning this award is the best possible way we can celebrate the enduring success of our solution."
Adrian Jenkins, Aurecon's Major Project Director, who nominated Logan, could not be prouder: "I couldn't think of a better engineer who could have pulled off this kind of enormous achievement, in terms of the level, depth and quality of innovation. Not only did we achieve what seemed impossible, but having done so allowed us to contribute to Queensland's healthcare legacy for generations to come."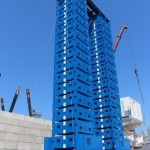 "The time has come for us to shift our mindset from problem-solving to problem-finding. These uncertain times, partly arising from digital disruption and other fast-paced changes happening around the world, invite us to step back, observe and be comfortable as thought shapers.
'This is what is truly called for, rather than creating a false sense of stability and security. I'm proud of my colleagues who've taken the bold step in committing to lead this change and challenge the status quo," concludes Kourosh.