HMA announces 2023 finalists and presentation night
Mid-September put a spring in the step of Hunter manufacturing. Prime Minister Anthony Albanese visited Varley Engineering at Carrington to make a significant announcement regarding the National Reconstruction Fund, and Hunter Manufacturing Awards announced its 2023 finalists.
While Mr Albanese was suiting up in Newcastle's traditional industrial heartland with safety glasses and a personalised rail safety vest to reboot manufacturing, selected HMA finalists were checking their black-tie arrangements and after-five options. 
HMA will announce the winners of its prestigious accolades at a gala event on Friday 20 October at NEX, in Newcastle. The awards inspire and encourage vibrant and enduring manufacturing and the event shines a light on the region's leaders and innovators making a mark in their fields.
The 2023 awards theme is "made in the Hunter, for the world" and HMA chair Jacqui Daley says it is important to recognise the growth of manufacturing in the region and to celebrate innovations and commitment as companies make a global push.
"Hunter companies are transforming traditional manufacturing processes," Ms Daley says. "Many are now increasing the levels of design for technologically complex, innovative, reliable, affordable, and available products, which are better, more sustainable, and solve a variety of society's problems. It enables them to compete globally."
Many of this year's finalists are first timers, such as Hey Zomi, Herb Urban, and new Hunter start-up No Thru, while others are "old hands", such as Hedweld, Resourceful Living, Whiteley, and Tomago Aluminium.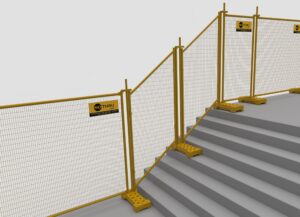 The No Thru interlocking security system is an innovative reimagining of the traditional temporary construction fence. Designed to address the shortcomings of current options, No Thru prioritises enhanced security, safety, and streamlined installation efficiency.
"Our main target markets are construction, building, and hire companies," says No Thru founder James Vadas. "This system eliminates the need for tools and additional components during installation. Unlike conventional fences, which rely on bolt and clamp systems vulnerable to improper installation and unauthorised removal, No Thru features a ground-up redesign."  
Judging panel convenor Michael Murray says one of the highlights of the cohort of finalists this year is the diversity of products featured.
"It is exciting to see such a wide range of innovative products being created and exported from the Hunter," Mr Murray says. "I've been in this role for 13 years and the awards always uncover outstanding Hunter companies producing quality products for the world market."
Hunter Valley-headquartered Hedweld Group of Companies is already a recognised global leader in the design, manufacture, and distribution of products for the mining sector. Its niche products have few market competitors.
With humble beginnings as a general fabricator in 1980, Hedweld made the business decision in the 2000s to focus on supplying products to the mining sector. Its aim from the get-go was to improve the safety of workers and operators, reduce machine down-time, and increase productivity in mine maintenance workshops. It has been a winning strategy.
Hedweld has strong international patents on its Trilift® products, allowing it to distribute them globally without fear of competition. Hedweld marketing manager Sandy Thomas says the company is delighted to be a finalist again in this year's Hunter Manufacturing Awards.
"It allows us to celebrate our achievements internally and externally," she says. "Whether or not we take out the award, it opens up opportunities within the manufacturing industry and the Hunter region."
Plastic waste is a blight on our environment, but one Newcastle company is "manufacturing change" – reducing plastic pollution and boosting business in the Hunter. Sustainable furniture company Resourceful Living transforms plastic waste into functional items.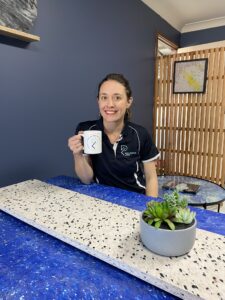 It takes tonnes of discarded plastic, shreds it, heat-presses it, and cuts it into items ranging from furniture to clocks and even skirting boards. Based at Beresfield, the process "from pollution to practical" can take as little as two days. Co-founder Jess Hodge says being part of the Hunter Manufacturing Awards pays testament to the region's relentless pursuit for innovation.
"It's just outstanding to be part of the awards," she says. "We make all our products in the Hunter using local waste. But they are for the world because the Earth is our common home.
"Hitting a goal of 20 tonnes of recycled plastic means we have now saved 22 tonnes of greenhouse gas emissions or the equivalent energy use of 54 households per year. We pride ourselves on working towards a circular economy."
There are about 600 large and small-to-medium manufacturing, engineering, and technology companies in the region and the industry contributes about $3 billion in value add to the Hunter economy and 6.6% of its GDP.
While the region still has a large heavy engineering footprint, the advanced manufacturing sector is growing. Using smart technologies, Hunter industries are improving products and processes in many traditional industries including medical, food, supply chains, and others.
HMA represents all businesses actively engaged in the manufacturing sector, including their allies, in the Upper Hunter, Lower Hunter, Central Coast, Lake Macquarie, Newcastle, Port Stephens, and Mid-North Coast regions.
With global demand for products on the rise and the renewed government focus on increasing advanced manufacturing capability across the nation, local businesses are enjoying a renaissance.