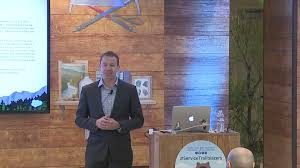 By Matt Porta, APAC Product Leader – Service Cloud at Salesforce
Australian manufacturing is growing rapidly, great news for the industry which also creates new challenges.  The Australian Industry Group's (Ai Group's) Performance of Manufacturing Index (PMI) showed that production levels, sales, exports and employment within the industry improved at the fastest pace in the seven months to April 2019.
This increased demand for product comes at a challenging time for Australia's economy, as uncertainty in the world economy and a country-wide drought create greater complexity for manufacturers.
As the manufacturing sector looks to continue its growth, industry leaders should consider an often unappreciated growth lever – customer service. Now is the time to streamlining processes and workflow and invest in new technology and training staff to fuel better customer outcomes.
While some manufacturers may choose to focus investment in product, sales or marketing, it's those who invest in delivering an outstanding service customer experience who will benefit most from the current growth cycle.
Increasing customer expectations
Combined with higher consumer expectations across the board, customer service within manufacturing is under more pressure than ever before. Customers' expectations such as same day delivery services has led to audiences that expect goods faster, and of a higher quality, putting an extreme emphasis on customer service.
According to the Salesforce State of Service report, more than four in five (82%) of decision makers in Australia and New Zealand service sector say their company's customer service must transform in order to stay competitive while 67% of service teams saying that they are seeing higher case volume through digital channels.
As well as increasing workload volume, the report found that the role of the customer service agent is shifting towards more complex tasks. Nearly three-quarters (71%) of agents view their jobs today as being more strategic than just two years ago.
Technology helping field service
Manufacturing customer service departments used to be perceived as cost centres. They were tasked with handling tough issues when things went wrong — whether that meant communicating with an angry customer about a late shipment or dispatching a field technician to repair a broken machine. But for high performing service teams, times have changed.
Technology has been instrumental in decentralising customer service and taking it out of the call centre. With customers using on average 10 service channels to communicate with brands, the gap between the number of platforms customers expect communication to take place and the number of platforms manufacturers communicate on is significant. When it comes to channels like voice activated personal assistants, online chat or messenger apps, customers are ahead of the curve.
Traditionally, improving customer satisfaction has come at a cost, but new technologies that improve the customer experience both increase the efficiency of the service organisation while improving economies of scale.
However the organisation is structured, whether service is outsourced or not, the link between sales and service is clear. Eighty four per cent of the report's respondents stated that both sales and service teams share common goals and metrics so improvement in one area will impact on the other.
Advanced Training
A transformation of a customer service experience can be a profit centre for the business as consumers and management alike are seeking deeper relationships with consumers. Nearly 80% of decision makers say that a good customer service experience reflects their brand.
Training is critical to empower customer service agents dealing with more diverse and complicated customer requests and adopting new technology. Investment in training is required not only for soft skills but also how to work with new technologies. The service sector is backing this through funding, with 80% of service decision makers planning on making significant investments in agent training. It's needed, as 59% of service agents in the report said they have all the tools and technology they need to do their job in a challenging environment.
A great example of this is Fisher & Paykel, which has placed a huge emphasis on scaling its training of customer service agents, using technology to reduce training from an average of nine months to just three weeks per operator. More efficient training means agents are more likely to have the tools they need to succeed.
Investing in customer service now will pay dividends later
The time is now for manufacturers to invest in their people, processes and technology to drive service transformation. By giving service teams a complete customer view — access to contracts, warranties and entitlement data — manufacturers will empower agents to provide faster and more personalised service.