-Tony Pearson, CEO of A.H. Beard (pictured).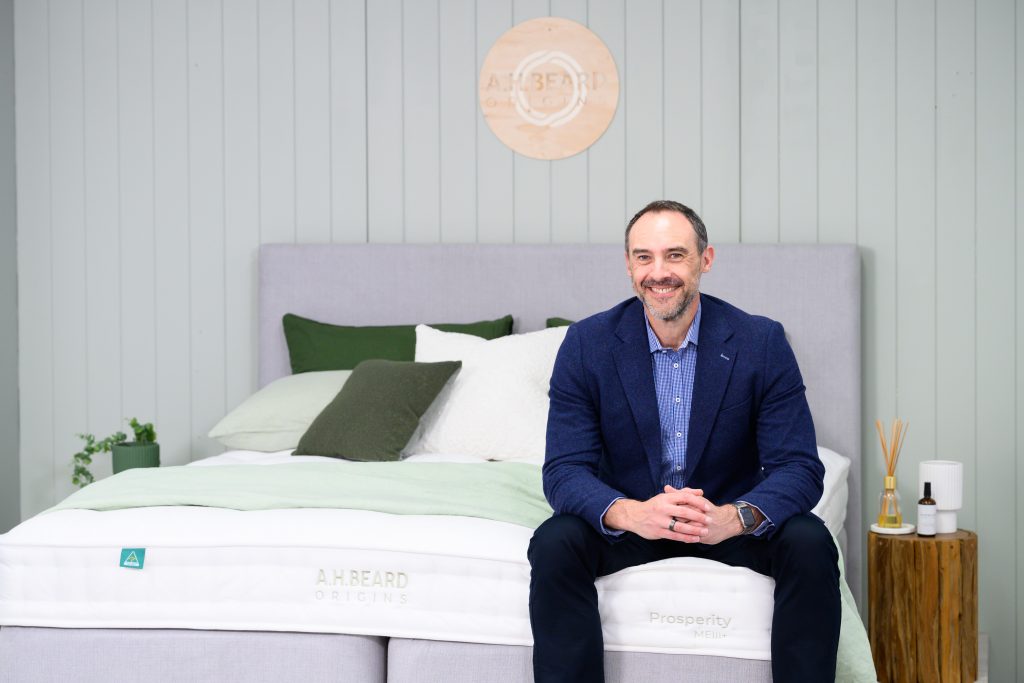 For the last 123 years, we at A.H. Beard have made it our life's work to improve lives through better sleep. It's our calling, and we've elevated the craft of Premium Sleep to its highest form. It's for this reason that we've launched our first national brand campaign showcasing the meaning and importance of Premium Sleep.
The idea of Premium Sleep is a concept that rejects the misconception that 'sleep is for the weak', but rather an essential act that replenishes, repairs and restores. According to the Sleep Health Foundation, up to 45% of Australians aren't getting enough sleep. Sleep (and lack thereof) deeply influences our level of health, happiness and motivation and now more than ever is the time to prioritise one of the most important activities of our lives.
Here, we unpack what it means to achieve Premium Sleep, and how A.H. Beard balances heritage and innovation when it comes to sleepsmithing.
What it means to be Australian owned and made
For over 120 years, A.H. Beard has been proudly Australian owned and made, supporting over 400 local employees and their families. A.H. Beard's origins as a family owned business have continued to shape the business, with more than five generations committed to continuous innovation to ensure they remain leaders in the field. These family values permeate through the business and are embodied by the generations of employees continuing to craft A.H. Beard mattresses, made possible with on-shore production.
Being Australian made not only supports local employees and economies, but it also demonstrates adherence to strict manufacturing codes for the highest level of product quality and workplace safety. These strict standards are recognised both by the industry and equally by consumers making the 'Australian-made' and 'New Zealand-made' labels very desirable. With 96% of Australians more likely to purchase Australian made products and 60% more likely to buy New Zealand made over other countries it is clear that premium quality is key for consumers.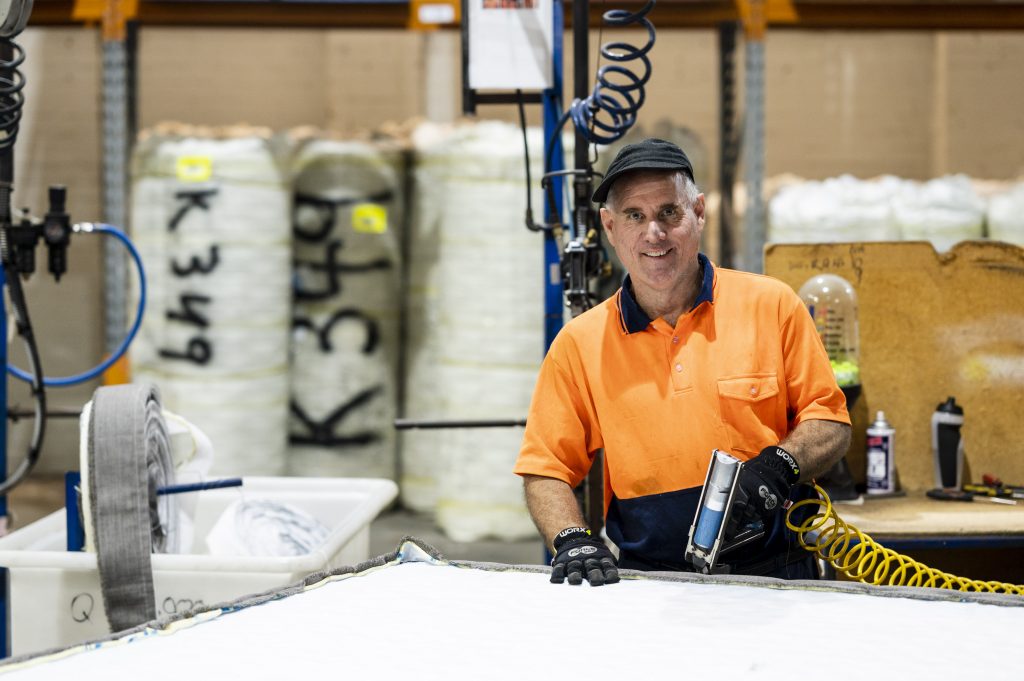 Sustainability made-to-order
Our Premium Sleep campaign highlights its desire to provide the best sleep possible on the best beds possible. It's this exact reason that A.H. Beard's entire range is handmade-to-order by master sleepsmiths. Being made-to-order, consumers can be sure that every one of the mattresses that leave our factories each week are of the highest quality.
The care taken in this production process not only enhances the product and customer satisfaction, but it also ensures that waste is minimised and environmental sustainability remains front of mind. In being made-to-order, there's less chance of overproduction and product waste, while also ensuring the ordering and use of materials is based on demand to reduce waste.
Each year, 1.8 million mattresses end up in landfill. As a business, we've always been a driving force behind mattress recycling in Australia and we couldn't rest until we had created A.H. Beard Origins, Australia's first truly sustainable and fully recyclable mattress range. We're on a mission to educate the world on the benefits of premium sustainable sleep, and we take great pride and responsibility in growing and evolving our business in a healthy way to ensure we make a positive impact on the world. The A.H. Beard Origins range is created to provide consumers with mattresses that are as good for your sleep as they are for the planet.
The journey to Premium Sleep
We spend over a third of our lives asleep, yet as a society we're challenged with inadequate sleep, and it's costing Australia $66.3billion a year. For us, Premium Sleep starts before any mattress is made, beginning with extensive research and consideration of form, function and origin of materials for their ability to offer consistent, restful and rejuvenating sleep. This level of industry understanding creates great products, but understanding the customer creates the experience of Premium Sleep.
For those who desire Premium Sleep, our Sleep Wellness Centre offers a four week sleep wellness program and a by-appointment 'Sleep Concierge'. This service gives individuals the opportunity to speak with sleep specialists for one-on-one personalised consultations on their sleep needs. This gives customers the information needed for precise and accurate decision making and A.H. Beard the important consumer insight needed for ongoing product development.
There's no one size fits all when it comes to Premium Sleep, which is why we've created a list of six essentials to consider when investing in a new bed. Not only do we work through this list in our sleep wellness consultations, it's also the lens we apply when working with our customers who are seeking a new bed. The six essentials focus on major sleep disruptors, including partner disturbance, temperature regulating, adaptive support, pressure relieving comfort, breathing easy on a healthy sleep surface and determining what feels right for each individual.
Where tech meets craftsmanship
At A.H. Beard, we hero tradition, which is why our factory has dedicated in-house engineers and specialists working on the next state-of-the-art sleep innovations, like sleep AI. Some of our master craftsmen and women have more than three decades of experience, paying homage to the century-old artisan techniques that inspired A.H. Beard's original success.
Taking up to 10 days to craft a specialised luxury mattress using artisan skills like button tufting and hand-stitching, the end product is the ultimate in Premium Sleep support and tradition. This level of tradition is what sets specialised, heritage manufacturing apart and is why we're so passionate about preserving this craft for future generations.
From a manufacturing point of view, the engineers work in the same building that mattresses are produced, meaning there's an intimate understanding of the process of implementing technologies to scale, resulting in better decision making and efficiency. As we accelerate our mission to deliver Premium Sleep, we've also developed sleep accessories to support sleep wellness and ensure we're on the forefront of sleep innovation.
This includes sleep monitoring technology and lighting devices that promote melanin production and optimal wake-up.
As a business, A.H. Beard understands the importance of preserving family values and it's this approach which has been the driving force behind our success. The intersection between refined craftsmanship and technology makes our production process unique and receptive to quick changes, while also taking sustainability into consideration.
We have and will continue to be a leader in the movement to create high performance products that are fully recyclable at the end of their life, as well as using components that were created and assembled in the most sustainable of methods as we strive to deliver Premium Sleep today, tomorrow and for the generations to come.