Australia's national science agency, CSIRO, is boosting Australia's advanced manufacturing capability by providing free research and development (R&D) support to businesses to help them develop new products or services.
Small and medium sized enterprises (SMEs) working on new advanced manufacturing solutions can sign up to the free, 10-week online Innovate to Grow program, to support their idea by building their R&D knowledge.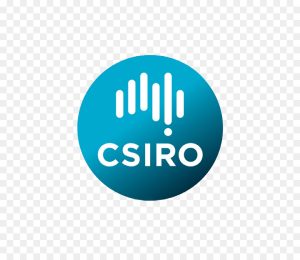 Upon completion of the program, eligible participants may have the opportunity to access facilitation support, through CSIRO, to connect to research expertise nationally, along with dollar-matched R&D funding.
CSIRO's Director of Manufacturing, Dr Marcus Zipper, explained how CSIRO's unique position in the research ecosystem drives innovation to advance Australian manufacturing.
"Manufacturing is a vitally important sector, employing over 800,000 people across Australia," Dr Zipper said.
"At CSIRO, we work collaboratively with SMEs on research and development to find new and improved technologies and processes that enable great ideas to see success locally and internationally.
"We translate research into products and processes that businesses want to adopt because what we've created is economically viable, more efficient and effective, and sustainable," he said.
Connop Metal owner Murray Connop, a participant in the 2022 Innovate to Grow manufacturing cohort has recently made headlines for developing a world-first method of analysing the chemical compositions of polyvinyl chloride (PVC)to make it recyclable – right here in Australia.
Mr Connop said the program provided invaluable connections to industry experts.
"Thanks to the Innovate to Grow program, I gained the vital contacts and support needed to determine the feasibility of my project," Mr Connop said.
"I wholeheartedly recommend this program to fellow start-ups and small businesses in advanced manufacturing. The invaluable connection to industry experts provided by this program has played a significant role in the success of my project."
Innovate to Grow: Advanced Manufacturing is open to SMEs working in the following sub-sectors:
Digital solutions and Smart robotics
Additive manufacturing
Advanced materials and processes
Quantum technology
Mechatronics design and engineering
Biomedical manufacturing
CSIRO's Innovate to Grow: Advanced Manufacturing program, commencing 10 August, is available for up to 25 SMEs. Applications close 17 July 2023.