It's at least interesting to see another company floating the possibility of making cars here. ACE Electric Vehicles plans to make EVs in Nth Queensland, and says it can manufacture here at volumes of 10,000 a year. ACE says it will release its first vehicle by the 3rd quarter, with parts made in China and assembled here.
"They are shipped to Australia and put together like Ikea," MD Greg McGarvie told the SMH.
Mr McGarvie said once demand increases all manufacturing will shift to Australia.
"Once we hit around 10,000 units a year we can shift all building and manufacturing to Australia."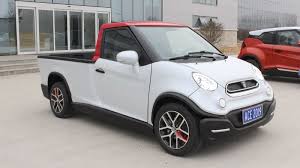 After the sad end of Tomcar, success would make it the country's only car manufacturer. ACE wouldn't be the first company in recent years saying they can make cars viably in Australia, and I'm not going to bash anyone for having a go (and wish them the very best of luck) but I'm skeptical.
-Brent Balinski