With the average mains supply tap spitting out 10-15 litres of water a minute, it doesn't take long to become a water waster.
And if you are running cold water down the sink while waiting for the hot water to come down the pipe, it is not only wasteful but frustrating.
This problem has become larger as pipe runs in households and businesses have become longer, as many premises get larger.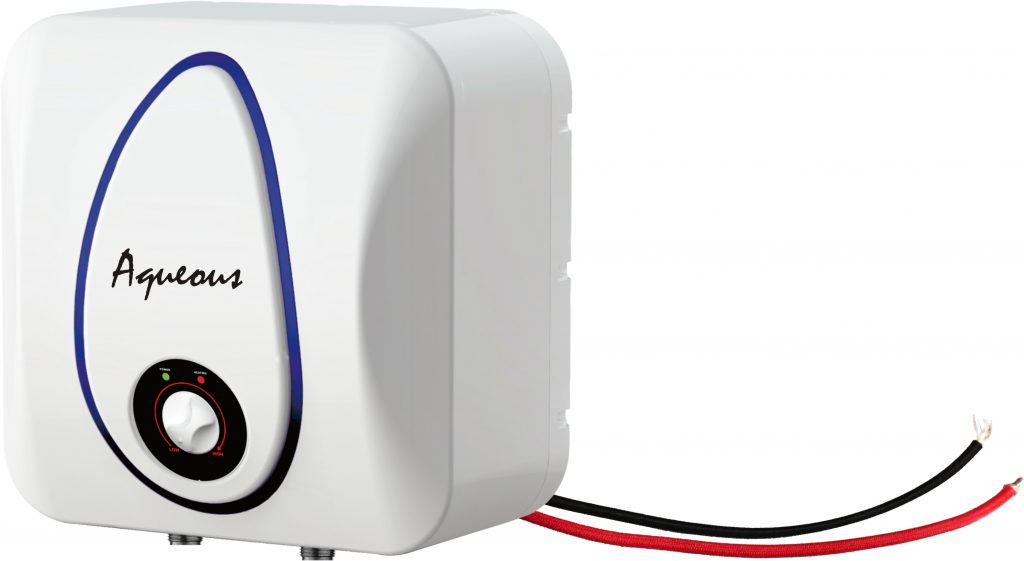 Now, the water often has to run a lot further than before from the main water heater, before it comes out hot at the tap.
And when you turn off the hot tap again, the hot water sucked into those long pipes cools down again.
"It can become a double whammy – you waste more cold water running it down the sink while you spend more money heating it up to travel longer distances to get to you," says Jay King, who has engineered a solution to the problem in the shape of Aus J's ruggedly engineered Aqueous MK2 6-litre compact water heater.
The Aqueous MK2 6-litre water heater from Aus J Hot Water Solutions is the most compact model yet, designed to provide domestic, commercial, hospitality, food and beverage, and industrial users with near-instant hot water while saving time, energy, water and frustration.
With dimensions of just 305 by 305 by 304 mm, it is designed to sit snugly in cupboards near the tap, or under the floor just below them.
It is so compact that it is also used in portable catering vehicles and boats, where space is precious, to ensure immediate hot water for washing, hygiene and convenience.
Aqueous 6L and 10L models are available in 240v and 12v models, while the complementary Aus J Duoetto 10L water heater incorporates automatically switched 12v/240v operation.
The compact design means it is very suitable for use in applications ranging from homes with taps some distance from the main hot water supply, to point-of-use applications in offices and factories where it is required for hand and small equipment washing to maintain hygienic production and OH&S practices.
With the current Covid pandemic, these applications are highly relevant to businesses including commercial offices, food and beverage outlets, manufacturing, hospitality and industrial processing.
The Aqueous MK2 6L and 10L models come with Australian WaterMark accreditation, which means that it passed extensive tests and requirements regarding its suitability for safely supplying water for human consumption.
Even if turned off for a while the new heaters take only a few minutes to have hot water on tap when people return, says Mr King, whose company's innovations sold worldwide include 12v/240v Duoetto types for business and private use, as well as recreational vehicles, boats and holiday homes.
The Aqueous MK2 can also be used in several mobile and recreational and work vehicle applications.