Perth ship builder Austal has continued its often underappreciated success building ships for the US Navy – it operates what is now America's fifth biggest shipyard.
It has received its 15th order – the second this year – for a $750 million littoral combat ship (LCS) to be built at its Alabama shipyard. Significant parts of the ship are built at Austal Perth for incorporation into the ships.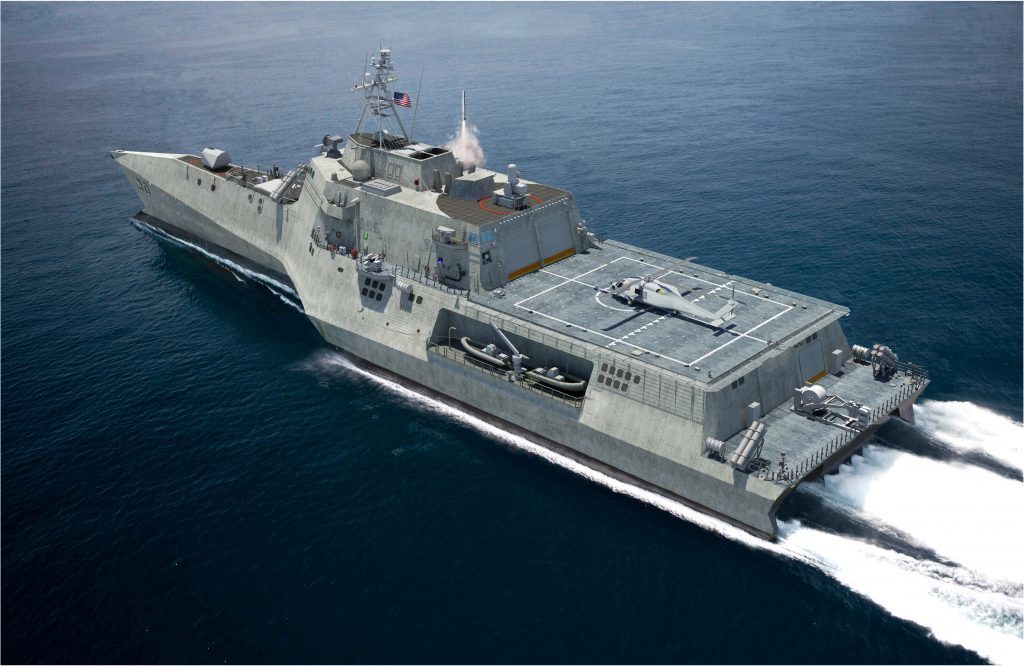 The 127 metre long three hulled vessel was originally modelled on its successful passenger ferries, but has now evolved such that it is a contender for even larger orders to meet America's future frigate needs.
The LCS was originally conceived as a multi-role vessel, with removable modules to suit different needs such as mine laying. The ship is now being given anti-ship missile and other offensive capabilities.
Austal also supplies a second vessel for the USN – the Expeditionary Fast Transport (EPF), a twin hulled transport vessel.
Austal's continuous production techniques, modular construction and efficiency set it in good stead to win the $3 billion Offshore Patrol Vessel contract for the Royal Australian Navy.
A great example of an Australian multi-national designer and manufacturer – it also builds ships in the Philippines.