Austech has consistently provided a showcase for additive manufacturing as it has developed over the years, and the Additive Manufacturing Pavilion is now an unmissable part of the show. With additive manufacturing continuing to revolutionise the manufacturing industry, the focus on additive manufacturing will be more comprehensive than ever at Austech 2019.
The Additive Manufacturing Pavilion will feature demonstrations of the latest 3D printers and services from a range of companies and organisations that lead the field of additive manufacturing.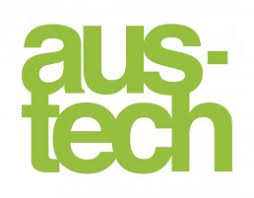 Exhibitors in the Additive Manufacturing Pavilion include:
•             Additive Manufacturing Hub
•             3D Printing Systems
•             3D Printing Solutions
•             3D Systems Asia-Pacific
•             Bilby 3D
•             CSIRO
•             Emona Instruments Pty Ltd
•             evok3d.com Pty Ltd
•             Freedspace
•             GoProto (ANZ) Pty Ltd
•             Headland Machinery Pty Ltd
•             Imaginables Pty Ltd
•             Konica Minolta
•             LRM Technologies
•             Markforged
•             Materialise
•             MSC Software Corporation
•             Rapid Advanced Manufacturing Limited (RAM)
•             Raymax Lasers (Raymax Applications Pty Ltd)
•             Renishaw Oceania Pty Ltd
•             Shining Industrial Enterprises
•             Thinglab
•             Zeal 3D
Companies who are interested in exhibiting at Austech 2019 should contact AMTIL on 03 9800 3666 or by emailing AMTIL's Events Manager Kim Banks on kbanks@amtil.com.au.
If you would like to attend Austech, please register online at: www.amtil.com.au/austech