The custom recovery jaws will assist HEART with underwater recovery missions.
Blueprint Lab, an Australian robotics manufacturer, has developed custom jaws for their Alpha robotic arm which will allow for greater grip on fabric when resurfacing underwater drowning victims. This tool was developed for the Hutterian Emergency Aquatic Rescue Team (HEART).
HEART are a volunteer group of certified divers from Manitoba, Canada who specialise in emergency water search, rescue and recovery. Using a combination of highly-skilled human divers and specialised technology, they are able to recover victims of tragic drowning accidents from the waterways of their region, including arctic underwater environments.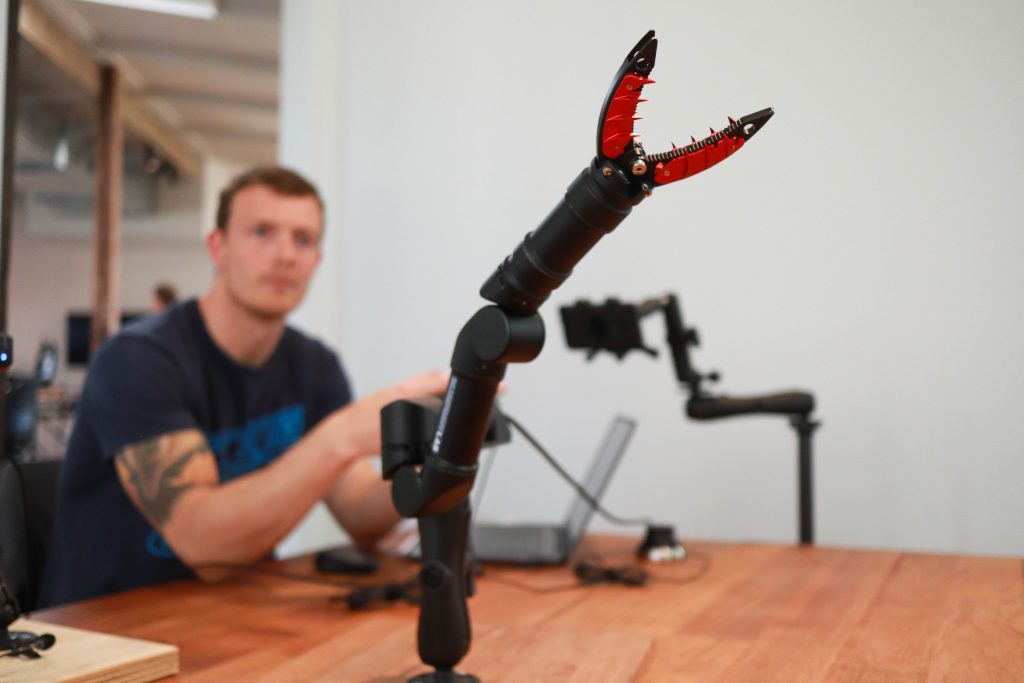 The HEART operators have been using Blueprint Lab's Reach Alpha subsea robotic grabber to assist them in recovery missions but were having trouble with the intense grip stability required to resurface deceased victims. They got creative and temporarily installed a makeshift DIY nail modification to their grabber in the short term, and then approached Blueprint Lab for an engineered solution.
Blueprint Lab's engineering team began developing and testing a grabber upgrade that would fulfil these specific task requirements, resulting in a new tool specialised for Search and Recovery – the Reach Alpha Special Recovery Tool. As well as looking the part, the Special Recovery Tool is strong, sturdy, and sharp making it an effective solution for HEART's requirements.
The Blueprint Lab team are thrilled to have worked with HEART to ensure their continued mission success. Always keen to rise to the operational challenges faced by partners and customers no matter how unique or challenging.
"Here at HEART Team we use the Blueprint Lab manipulator on our VideoRay Pro 5 ROV for body recoveries. We had an opportunity to speak with the folks from Blueprint Lab about our work and the need for a grabber that is more suitable for taking hold of fabric during recoveries without pulling free. They told us they would come up with something special for us that they believe should work well. We were very impressed with the beautiful design they sent us! A few days ago we used the new mod for the first time and successfully recovered a drowning victim. Thank-you for being there and working together with us to bring solutions that not only work but look pretty darn good too!"
– Manuel Maendel, HEART Team Operator
About Blueprint Lab
Blueprint Lab provide advanced robotic arm solutions for harsh environments. Their high quality, state-of-the-art robotic manipulators help operators push the boundaries of inspection and intervention.
Customers include military organisations, service providers for the oil and gas industry conducting pipe and tank inspections, marine scientists, and the autonomous robotics research community.