A national roadmap to deliver Australia's new Industrial Chemicals Environmental Management Standard (IChEMS) is now available.
IChEMS will reduce the impacts of industrial chemicals on the environment, protect Australia's people, and safeguard the value of our land and water.
Deputy Secretary of the Department of Agriculture, Water and the Environment James Tregurtha said when in place, IChEMS will deliver more consistent regulation of industrial chemicals and make it easier for industry to choose less harmful alternatives.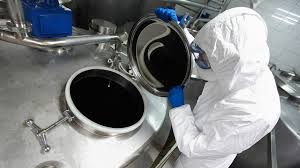 "IChEMS was developed collaboratively by the Australian, state and territory governments working together as part of broader reforms to Australia's chemicals and waste management," Mr Tregurtha said.
"The roadmap builds on Australia's partnership approach to chemicals management and recognises that scientists, governments, industry and communities all have a role to play in better management."
"IChEMS will not only support informed choice about chemicals but will also function as a single consistent source of information on how industrial chemicals should be managed in Australia."
Australia's states and territories are working to adopt and implement IChEMS into their own regulatory frameworks from the end of the year.
For more information, and to contribute to this important national reform, go to https://www.awe.gov.au/environment/protection/chemicals-management/national-standard.