Under the agreement, bp will revamp hydroprocessing equipment at its former refinery site in Kwinana, Australia, to Honeywell UOP's Ecofining process for a capital-efficient, fast-to-market path to produce approximately biodiesel at the underutilised plant. 
The refurbishment would enable bp to produce 10kbd diesel and sustainable aviation fuel (SAF) from renewable feeds, integrating with its existing terminal operations.
This production aligns with the company's efforts around pre-feed engineering for its proposed diesel and SAF project in Western Australia.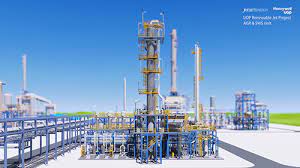 Renewable feeds have substantially similar molecules to petroleum-based diesel and jet fuel and can be used as a drop-in replacement without engine modifications, in the case of SAF in blends of up to 50 percent with the remainder as conventional jet fuel.
Depending on feedstock choice, diesel and SAF produced from the Ecofining process is expected to result in a significant reduction in greenhouse gas emissions compared with conventional diesel or aviation fuel from petroleum.