Business restrictions and border closures haven't dampened the enthusiasm of Australian transport and warehouse operations with the latest CartonCloud Logistics Index (CCLI) showing high industry optimism and strong growth expectations.
The second edition of the CartonCloud Logistics Index took the pulse of warehouse and transport businesses in the second quarter of 2021 with 52 survey respondents providing feedback on business operating conditions, workforce and hiring outlook, growth, opportunities and challenges.
CartonCloud founder Vincent Fletcher said the latest CCLI provided deep insight into sentiment into the industry and the opportunities and challenges facing businesses.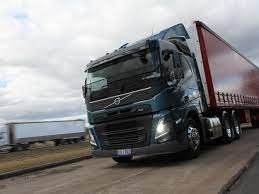 "The logistics industry continues to go from strength to strength and this quarter demonstrated high optimism for the current economic climate," Mr Fletcher said.
"Australia is relying on the local logistics industry now more than ever and that means more business, stable jobs and more growth opportunities.
"Businesses are forecasting growth for the rest of 2021, although there's slightly lower optimism for hiring compared to the first quarter.
"The reduction in hiring expectations could be a consequence of COVID-19 restrictions and economic impacts, but it may also mean businesses have fulfilled the hiring intentions they had in the previous quarter.
"Overall, the economic shifts, government stimulus and changes to business practices in response to the pandemic have had a neutral or slightly positive net impact on the logistics industry.
"This has offset many of the negative effects from business restrictions and border closures.
"The CCLI also put a spotlight on environmentally friendly practices in the industry and the Q2 results show a clear opportunity for improvement.
"Switching to paperless technology is the most likely investment businesses are targeting to improve environmental practices.
"The results of the index point towards a robust industry capitalising on economic conditions with strong confidence for the future."
STATISTIC SNAPSHOT
Economic climate
General sentiment for the current economic climate in this quarter remained broadly consistent since last quarter, with a slight drop in optimism overall (3%).
This quarter, senior roles responded with higher optimism than those in operational roles. Around 70% of management roles saw the current economic climate as good or very good, while most operational staff responded neutral (40%) or good (40%). A further 20% of respondents in operational roles saw the current climate as poor.
Business performance expectations
The outlook on expected business performance in the next six months remains high from respondents across all job types. A majority (73%) of respondents this quarter believe their business will perform well or very well in the next six months.
In particular, senior managers, owners, and supervisors were considerably more optimistic about business prospects than operations, drivers, and warehouse roles for the next six months.
Hiring intentions
Q2 saw a significant drop in hiring expectations compared to Q1 across the industry, impacting the overall industry sentiment index score.
This result shows that although there is still an overall relatively positive outlook on expected business performance, respondents are less likely to hire new staff in the coming six months than in the previous quarter.
Impact of Covid-19
A significant 75% of respondents had a neutral to a positive outlook on the impact on their business — demonstrating the industry has not only been able to maintain business but, in some cases, have seen a positive impact on their business.
How data informs business and operation decisions
63% of respondents said they used data most or all of the time to inform business and operational decisions. This quarter found the most common roles to use data in decision making were senior management and business owners.
A significant 70% of respondents in these roles used data to inform business decisions all or most of the time.

Sustainability and environmental impact
Respondents in Q2 highlighted an opportunity for improvement in environmentally friendly practices across the board. There were no respondents who believed their operations were very good at following environmentally friendly practices.
While most respondents (82%) thought their operations were ok or better regarding environmental impact and sustainability, the results show a clear opportunity to continue improving practices. Encouragingly, most responses were ok (51%) or good (31%), and only 2% believed their operation practices were very poor.