With the food industry resuming to pre-pandemic conditions, more than 60 per cent of businesses are looking to make capital expenditure investments in areas such as equipment and technology over the following 12 months according to a recent survey.
The poll, run by leading food manufacturing event foodpro, also indicated that over a third of are looking to invest in processing and packaging in the same period (37 per cent of respondents).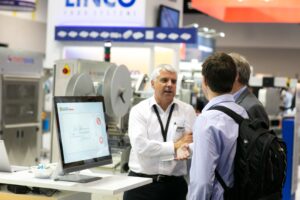 This was by far the greatest priority followed by investment in ingredients and food additives (15 per cent) and food science and technology (13 per cent).
"Globally, the FMCG industry was one that experienced growth from 2020-2023," said Felicity Parker, foodpro Event and Product Manager. "Whilst many businesses and industries feared for survival, the biggest challenge for food and beverage manufacturing was capacity and supply.
"Here in Australia, we saw empty market shelves as a result of sea freight disruption coupled with panic and bulk buying behaviour.
"Now that the shipping lines around the world are resuming to pre-COVID frequency, and supply is beginning to catch up with demand, this survey indicates that manufacturers are getting the chance to take a breath and can now look to invest once more."
However, almost half of foodpro buyers said they were still at the information gathering stage as far as investment goes, with 84 per cent saying they would be attending foodpro this year, with the objective of sourcing new products and services.
Returning this year on 23-26 July at the Melbourne Convention and Exhibition Centre, foodpro is Australia's largest, longest running and most trusted food manufacturing industry event, having run for the last 50 years.