Construction is commencing on the world's largest radio telescope today.
Minister for Industry and Science Ed Husic officiated at the ground-breaking ceremony on Wajarri Yamaji Country, 800 kilometres north of Perth.
An international collaboration of 16 countries, the Square Kilometre Array Observatory (SKAO) will be the largest science facility on Earth, combining sister telescope sites in Australia and South Africa.
Minister Husic said the project is an extraordinary feat of astronomy, scientific infrastructure and international cooperation.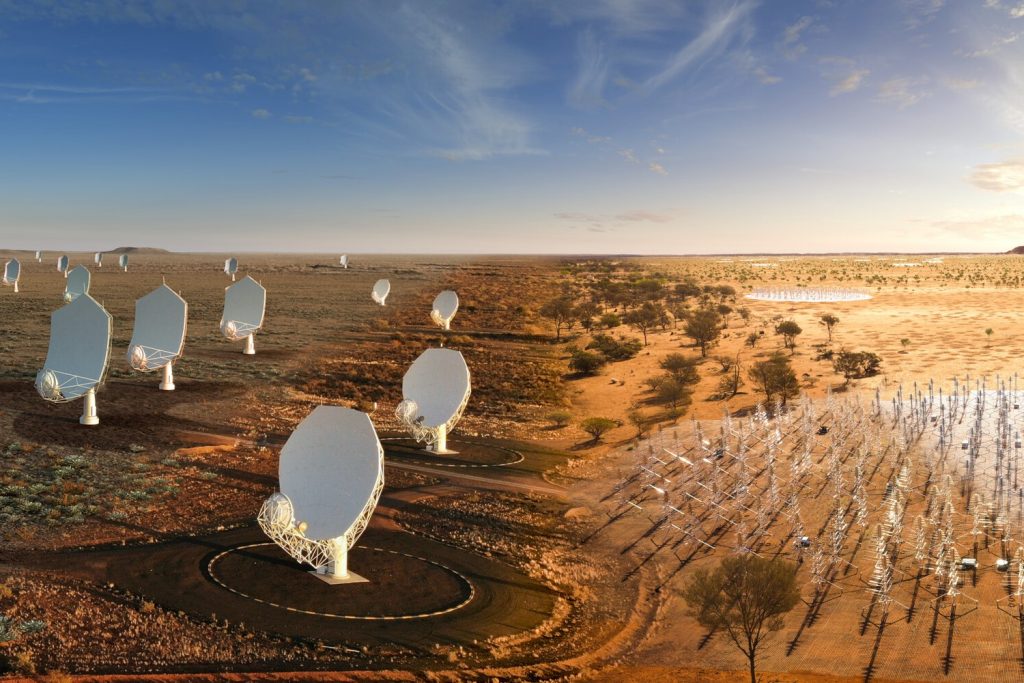 "This first-of-its-kind technology will allow astronomers to tackle fundamental scientific questions, ranging from the birth of the Universe to the origins of life," he said.
"We also expect the SKA to attract an estimated $1.8 billion in foreign income flows to Australia over its first 30 years and create around 350 medium-term jobs
Minister Husic announced that the SKA Observatory had awarded contracts valued at over $320 million to Australian business Ventia to begin infrastructure projects on-site including power and fibre networks, and the construction of buildings for data processing equipment.
"Australia's membership of the SKA Observatory is not only good for industry today but will inspire generations of Australians to dream big and follow a career in STEM," he said.
"It will also provide an incredible platform for the nation to show our incredible scientific knowledge and research on the world stage."
Western Australia's Deputy Premier and Minister for Science, Roger Cook MLA, said he was proud to support the SKA project and welcomed its global impact.
"SKA-Low will be the world's largest and most capable low-frequency radio telescope. Data collected in Western Australia will expand our very understanding of the universe and drive technological developments across the globe," Deputy Premier Cook said.
"Beyond the scientific benefits, the SKA project will provide jobs for engineers, scientists and technicians around the world, including in Western Australia."
"The Western Australian Government will continue to work collaboratively with the Australian Government, CSIRO, SKAO and the Wajarri Yamaji community to ensure the benefits of this landmark project are delivered at home and abroad."