Datalogic's new high-performance AV500™ 2D image-based reader enhances scanning efficiency and accuracy for high speed logistics conveyor applications, airport baggage handling systems, as well as static reading applications
A new industrial scanner that extends the functionality of unattended data capture solutions is being introduced to Australasia and South East Asia by automatic data capture and process automation leader, Datalogic.
The AV500 2D image-based reader incorporates several industry-leading features that allow the scanner to be used in a wider range of logistics, transport, distribution, retail and airport applications than were previously possible, without compromising on accuracy.
Automated data capture systems radically advance the efficiency and reliability of inputting data, which used to be a time-consuming manual practice. Unattended data capture advances this further, with the automated processes and technology not requiring supervision from a person.
"Advantages of unattended data capture solutions include improved accuracy and speed, improved cost-efficiency, reduced errors, faster turnaround times and reduced frustrations with paperwork or tedious tasks," says Mr Mike Svetal, Senior Product Manager, Datalogic.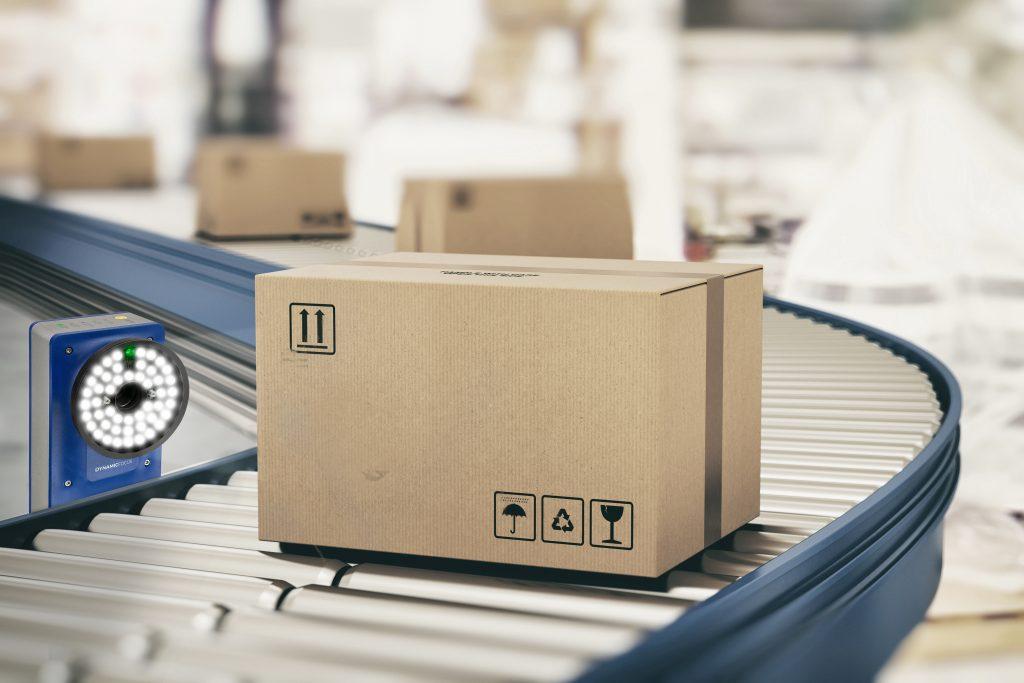 "Datalogic's new AV500 scanner enables unattended data capture to function to the highest levels of precision and efficiency, due to its industry-leading high-resolution 5 MP sensor, image acquisition at 32 frames per second, dynamic or adjustable focus, and multiple lens options," he said.
"The AV500 means that multiple reading attempts are no longer needed, because this powerful scanner covers a large area within a single image," said Mr Svetal.
"Additionally, the variable dynamic focus of the optical system increases the working depth of field of the camera, and its toggle mode provides variable focus for applications without the need for distance input, reducing overall system costs without sacrificing performance."
The rugged scanners come with IP65 rated metal enclosures, suitable for harsh environments with operating temperatures from 0 to 50 °C (32 to 122 ºF). In-built active cooling maintains optimal processor performance and ensures a long lifecycle, even in the most extreme operating environments.
PackTrack efficiency advances
Datalogic's new AV500 scanners further enhance logistics efficiencies by allowing parcels to be accurately tracked while positioned closer together. Integrated into the scanners is Datalogic's patented PackTrack technology, which allows parcels to be accurately scanned, even at high speeds, with distances as little as 10cm between objects.
"PackTrack technology ensures the precise assignment of labels to the right parcels, no matter the shape of the object. By incorporating this into the reading station, Datalogic can provide accurate, error-proof object sorting in real time, with a conveyor loaded to maximum capacity," says Mr Svetal .
Easy integration
With rapid advances in automation and Industry 4.0, it is essential to integrate technologies into larger systems, and have them report back with important data that can be used to optimise operational efficiencies.
AV500 scanners have been designed with an intuitive, multi-language interface for simple installation and configuration. They are fully compatible with WebSentinel PLUS for real time performance monitoring.
For further communication and connectivity benefits, the AV500 scanner interfaces directly with PROFINET and Ethernet IP enabled PLCs with two Ethernet TCP/IP and two serial communication interfaces.
SyncNet Technology with Master/Slave allows enables a simplified way to network multiple devices in a solution with a single interface.
"The setup of AV500 scanners is highly flexible and customisable. Datalogic has invested significant research and development in developing an industry-leading industrial scanner that can adapt to suit each application's unique requirements," said Mr Svetal.
Broad applications
The AV500 scanner's outstanding flexibility, precision and efficiency, combined with leading technology for communication and reporting, mean that it can be used in a broader range of applications than previously possible with a scanner of this calibre, including: transportation and logistics, distribution and retail, airports.