Wire ropes used in a broad range of equipment – including lifting, winching and conveying applications – can benefit from durable sheaves and rollers (bottom right) made from engineered plastics, which protect against metal-to-metal contact and harsh abrasion from metal alternatives.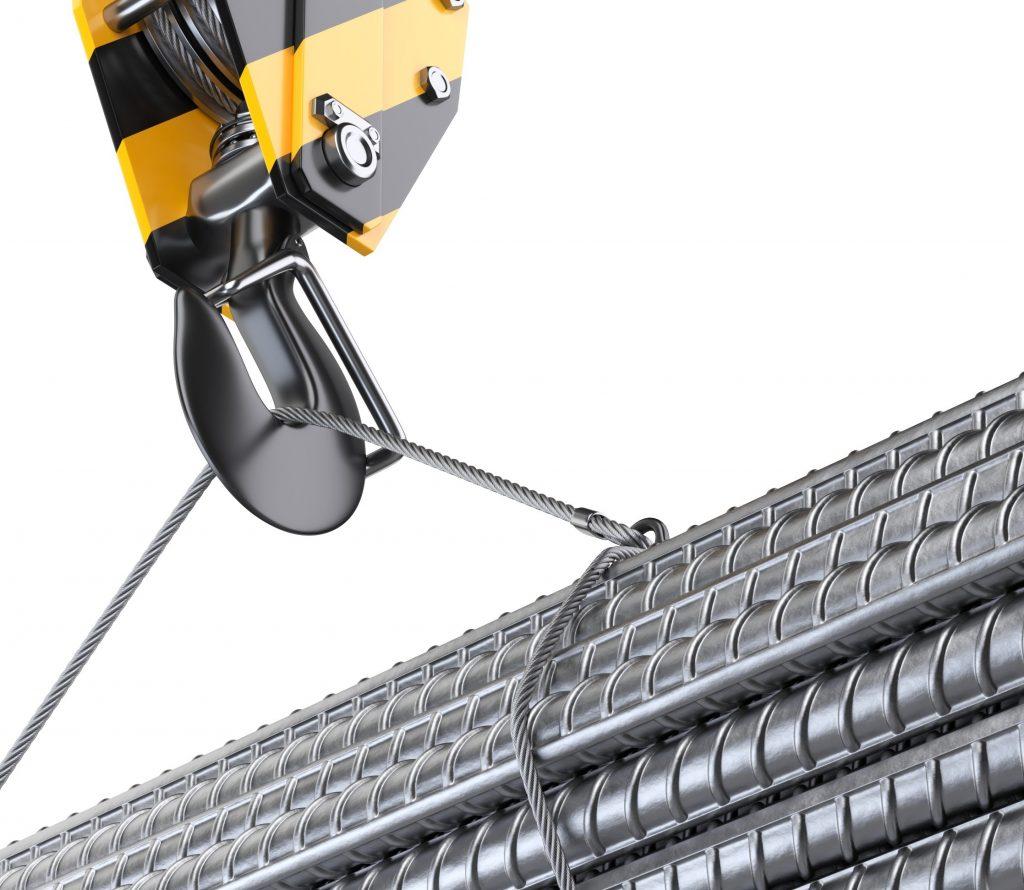 Wire rope is integral to lifting, shifting and power transmission across a host of industries, starting with mining in the 1830s and extending since across wide swathes of industry.
Uses today encompass cranes and lifting, cargo handling, elevators, construction, primary and food product harvesting, power generation technology (such as tendons in windmills), winching and conveying in manufacturing, minerals processing and materials handling and fixed and mobile plant used in paper and timber processing.
Wire rope's big initial advantage over the chains it originally replaced was that it would not snap catastrophically where there were flaws in chain links or solid bars, but rather individual strands could fail while others around them would take up the load safely and flexibly without shock.
However, even the best quality wire rope will ultimately wear and potentially fail if it is subjected to constant abrasion, such as that induced by uneven metal-to-metal contact across sheaves and where lubricants attract grime to gradually compromise strength while attracting impurities into industrial processes.
To help protect against such issues, Cut To Size Plastics custom-engineers sheaves and rollers for wire ropes using some of the world's hardest-wearing engineering plastics, formulated to reduce wear and maintenance and enhance safety in a wide range of machinery and materials handling equipment.
Examples of such sheaves are fabricated from Cut To Size's internationally proven Wearlon range of hard-wearing cast polyamide engineering plastics, such as the LiNNOTAM products of the globally respected Licharz organisation. These products are formulated both for OEM use and metal replacement in applications involving transmission of mechanical force and minimising friction.
"Available in various grades for different purposes, Wearlon LiNNOTAM metal- replacement materials offer especially long service lives and are easy to machine to custom-fabricated shapes," says Cut To Size Managing Director Mr Laurie Green.
Cut To Size manufactures components such as sheaves, rollers, gears and wear components for applications across Australasia from its Head office in Sydney where facilities include CNC machining facilities coupled with GibbsCAM™ and Solidworks software.
Cut To Size recently invested in a Morbidelli Author M100F heavy duty CNC router and advanced machining centre used to produce top quality light and strong engineering components and finished products that use some of the world's most advanced engineering plastic formulations to deliver quiet, low-friction performance, requiring no lubrication or maintenance.
"Steel wire ropes are important and highly stressed machine elements in force transmission and conveying technology. In many cases, large plant depends on their functioning not only for efficiency but also safety. Wearlon can extend lifespan and enhance safety by reducing maintenance and preserving structural integrity for longer," said Mr Green.
Engineering plastics such as Wearlon offer:
Rope-conserving elasticity
Compression fatigue strength
High wear resistance
Toughness, also at low temperatures
Resistance to lubricants
High resistance to weathering effects
"Wire ropes are stressed by fluctuating forces, by wear, by corrosion and by extreme forces. Ropes that run over sheaves made from metallic materials are subject to high stress due to the surface pressure that occurs between the rope and the groove. When the rope rolls over the sheave, only the outer strands lie on the groove. The result of this is wear in the form of individual strands breaking or, more serious, rope breakage," says Mr Green.
"Sheaves made from Wearlon prevent this due to their elastic behaviour. The pressure between the rope and the roller in the combination steel rope/polyamide roller is around 1:10 compared to steel rope/steel roller. This can be attributed to the visco-elastic behaviour of polyamide. It is not just the outer strands that lie in the groove, but almost the whole projected strand width. This reduces surface pressure between the rope and the roller and considerably extends the life of the rope."
The cast polyamides of the LiNNOTAM members of the Wearlon family can be produced as semi-finished products or near net shape components and are virtually free of internal stress. Cut To Size offers a large selection of shapes, weights and dimensions.