IVECO Australia has announced the appointment of Scott Slater to the position of General Manager – Sales, effective 1 June. Mr Slater replaces Geoff Buswell who will take on a new position within the CNH Industrial Group in Australia.
The new role will see Mr Slater assume sales responsibility for both IVECO's National Key Accounts as well as Dealers.
Prior to being appointed to the position, Mr Slater spent 18 months as IVECO National Key Accounts Manager and before that was General Manager at IVECO Dealership, Melbourne Truck Centre. In total, he has been involved in commercial vehicle sales for over 18 years.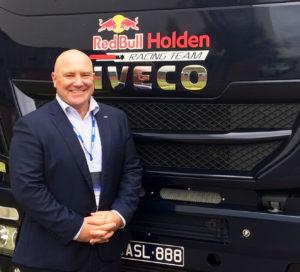 Mr Slater said he was looking forward to the challenges and opportunities the new role would bring.
"It's an exciting time for IVECO in Australia, the product offering is the strongest it's been in many years and this positions us well for future sales growth," he said.
"The brand has performed strongly in the light market over the past 12-18 months and during this time has also set solid foundations for this momentum to continue across to the medium and heavy segments.
"Having the IVECO heavy duty range with models such as the Stralis and ACCO being made locally, provides a real advantage for customers in terms of the flexibility and customisation levels we can provide them. I'll be focusing on promoting these benefits to prospective IVECO customers in the months ahead," he said.
IVECO Australia Business Director, Bruce Healy, thanked Geoff Buswell for his contribution to IVECO, and also said that Mr Slater was well credentialed to take on the new role.
"Geoff did a great job over the last three years in strengthening IVECO's Dealer Network and played a pivotal role in introducing successful new initiatives such as Daily specialist Dealers to the network," Mr Healy said.
"Given Scott's extensive heavy vehicle sales industry experience, both at the manufacturer level and in retail sales, he is very well suited to step-up into the new role. We look forward to him making a strong contribution."