Konica Minolta is offering manufacturers a first look at revolutionary technology that will propel them into the future at National Manufacturing Week, from May 9-12 in Sydney.
Konica Minolta is offering manufacturers a first look at revolutionary technology that will propel them into the future at National Manufacturing Week, from May 9-12 in Sydney.
Marc Brandon, 3D and Robotics Marketing Manager, Konica Minolta, said, "Konica Minolta is showcasing a new wave of technologies for Australian manufacturers that will accelerate operations and reshape businesses. These technologies – spanning additive manufacturing, material sciences, software, and robotics – are advancing and intersecting at such a rapid rate that they are for the first time, a reality for industry-leading organisations."
Konica Minolta is partnering with 3D SYSTEMS to make 3D production a reality for the Australian manufacturing industry, with the new Figure 4™ system. This new, high-speed digital moulding system will redefine manufacturing by accelerating production, automating manufacturing processes and producing flexible and scalable production, through a new processing technology known as Digital Light Printing (DLP).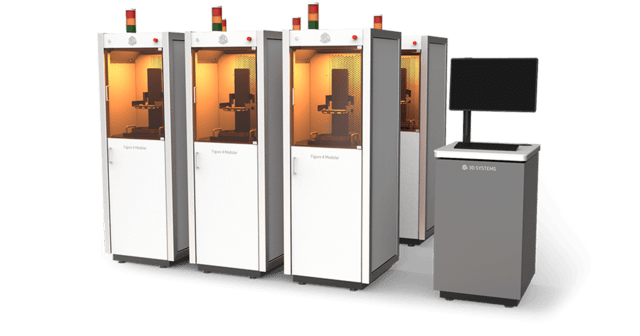 In an Australian-first preview, Konica Minolta will showcase the 3D SYSTEMS Figure 4 Standalone system, part of a wider family of Figure 4 technologies, at National Manufacturing Week 2018. These cutting edge DLP systems, deliver the industry's first scalable, modular, fully-integrated 3D printing platform with ultra-fast speed, enabling throughput improvement up to 15 times and up to 20 per cent lower parts cost.
Matthew Hunter, National Manager 3D, Konica Minolta said, "Konica Minolta is already engaging with industry and organisations that are willing to partner with us in bringing this and other additive manufacturing production systems to the market. By working together, we can expedite its arrival, while leveraging Konica Minolta's industry leading support capabilities, to the benefit of all manufacturers in Australia."
Another technology that is making 3D production a reality and shifting how organisations operate is Direct Metal Printing (DMP). Victorian-based engineering company, Amiga Engineering  recently installed the 3D SYSTEMS ProX 320 DMP metal printer and will be on the Konica Minolta stand, showcasing its new high-performance metal material output.
Matthew Hunter said, "Konica Minolta is excited about bringing this ground-breaking technology and new high-performance metal materials to the market, and we look forward to seeing how our customers use them to transform their business."
Michael Bourchier, General Manager of Amiga Engineering and DMP Additive Manufacturing service bureau Metal3D.com.au  said, "Amiga Engineering was closely following the growth of this technology and decided it was time to take the plunge into this concept area to grow it and expand the business. We have seen great traction in a short amount of time with customers and prospects in industries such as medical, dental, aerospace, and motorsports. This will help advance the industry as a whole by creating use cases and applications for the technology."
Also as an exclusive preview for the Australian market will be the 3D SYSTEMS FabPro 1000, an entry-level industrial 3D printer ideal for engineering and jewellery production. The FabPro 1000 raises the bar for entry-level industrial 3D printing, producing high-quality parts with lightning speed, remarkably low operating costs, and unsurpassed ease of use.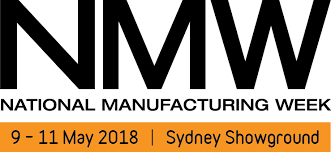 Konica Minolta invites innovative manufacturers to experience a first look at a new-generation of emerging technologies, that will help manufacturers evolve and entire industries transform.
Bookings are limited and appointment times are filling fast. To secure a first look preview of the Figure 4, FabPro 1000 technologies and other manufacturing solutions, complete an online request: https://www.konicaminolta.com.au/promotions/events/manufacturing-the-future