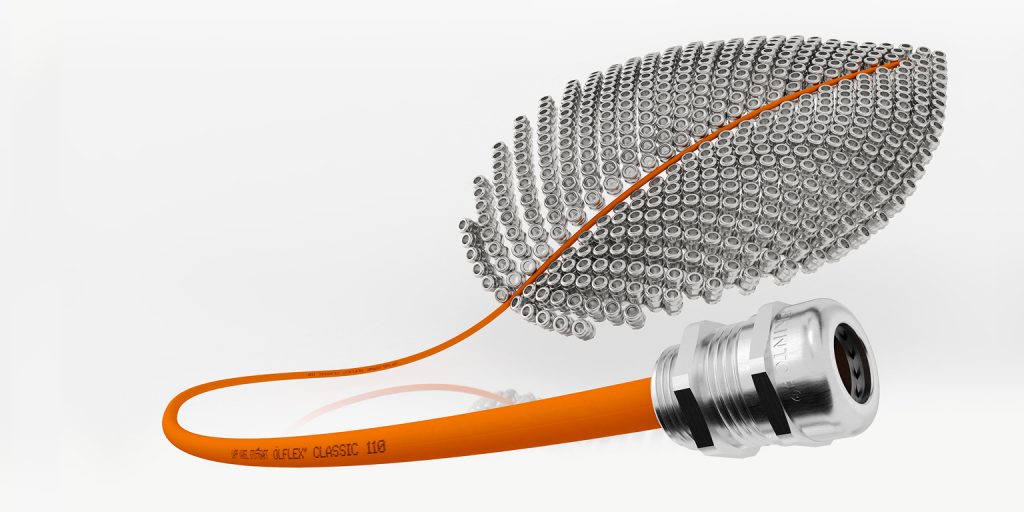 A new range of lead-free brass cable glands is being introduced by LAPP to help ensure manufacturers, machine builders and production automation engineers and operators achieve compliance with current and forthcoming global sustainability requirements.
This will be the first manufacturer in the world to offer cable glands in a lead-free brass version, staying ahead of increasing restrictions on lead use.
Initially, the most popular LAPP cable glands will be available in the new lead-free version, with first products including the popular Skintop MS-M and MS-SC-M models, as well as the counter nut Skindicht SM-M Skintop MS-M, which is the first choice for a wide range of applications in machine and plant construction, measurement, control and regulation technology, and where there are tough demands in terms of mechanical and chemical stability.
It offers optimum strain relief, wide clamping ranges, numerous approvals and a high protection class from the full local branch of LAPP, which offers 20,000 products online 24/7 from local and global inventories of product and engineered solutions backed by outstanding local service and technical backing.
LAPP says the Skintop MS-SC-M EMC cable gland, with highly conductive, flexible EMC contact spring, has a low-resistance screen contact for EMC-compliant earthing of the braided shield.
All of these versions will be available immediately from stock in metric sizes M12 to M63. Further product groups are gradually being supplemented with lead-free versions.
The previous versions will be still be available from global stock for the time being.
In recent months, LAPP has investigated various lead-free alloys. This included tests in production to ensure the reliability of the processes and the suitability of the tools.