Lumify Group, leading provider of Information, Communications and Technology (ICT) training in Australasia, has  launched  Lumify Learn  to provide quality, self-paced, vendor-certified and nationally accredited ICT training, leveraging 30 years of experience, skills and knowledge accumulated by the wider Lumify Group as industry leaders.
Bringing a unique offering of nationally accredited qualifications with built-in vendor-certified content (in partnership with the likes of Microsoft, AWS and CompTIA), Lumify Learn tackles the growing problem of skills shortages in Australia's technology sector.
With a recent government-backed survey revealing IT university graduates were the least employable out of 10 sectors surveyed, and nearly one in five IT graduates feel their degree has failed to prepare them for the working world, Lumify Learn's courses offer students the opportunity to graduate with a vendor-certified qualification and a nationally accredited qualification.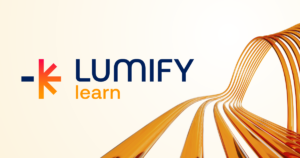 This leads to stronger employment outcomes and enables students to secure the right balance of foundational IT skills and the specific vendor-certified competencies that organisations are suffering a shortage of most.
With all courses delivered 100% online, Lumify Learn allows students to study their way, from anywhere, at any time. All students are supported by a team of Australian-based ICT experts currently working in industry, who are available to guide students through the course material.
Additional to nationally accredited and vendor-aligned courses,Lumify Learn also offers a series of tailored bootcamps in high-demand skillsets, including Cybersecurity, Artificial Intelligence and Data Science, that take students with zero industry experience to employable professionals in as little as 6 months.
Lumify Learn courses are designed for both beginners looking to make an entry into the ICT industry and those looking to advance their careers, and require limited prior knowledge or experience. The business has also announced the launch of its industry-leading program, Lumify Edge, that provides dedicated support and careers advice to help graduates land their first role in the ICT industry.
The program assists Australian tech companies tackle skills shortages by providing them with a fresh source of qualified, industry-ready candidates.