Over 400 industry leaders registered for R U OK? Director and renowned author Graeme Cowan's webinar on workplace mental health for the manufacturing industry last month.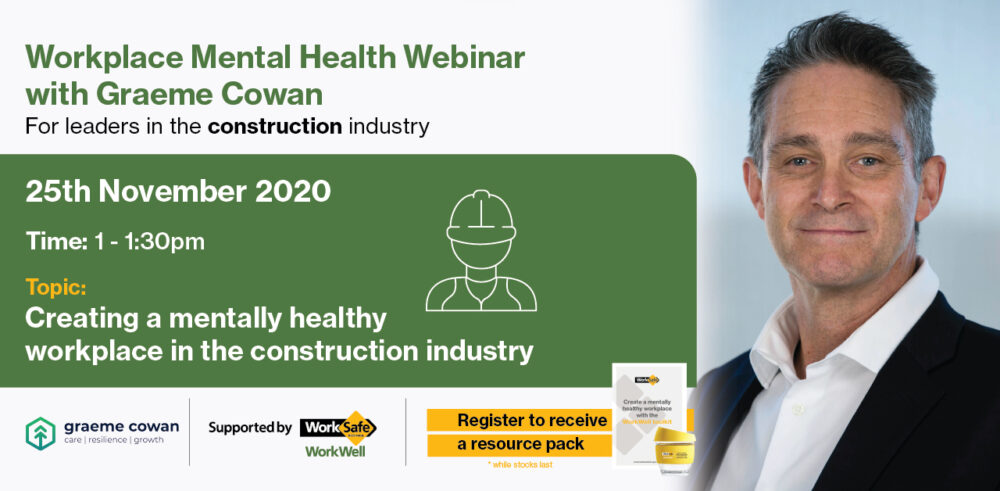 In partnership with WorkSafe's WorkWell Program, the webinar "Creating mentally healthy workplaces in manufacturing" focused on supporting employers and business leaders to take the first steps to create a mentally healthy workplace.
Graeme introduced industry leaders to the 'primary prevention approach' and stepped through the work related factors that impact mental health and safety in the workplace.
Graeme also detailed the WorkWell Toolkit – a free online tool using a step-by-step approach to help employers promote mental health and prevent mental injury in the workplace. With information tailored to manufacturing, the WorkWell Toolkit contains practical information including tip sheets, policy examples, case studies and templates covering work-related factors that impact workplace mental health.
Graeme Cowan said by focusing on improving workplace mental health, businesses will yield a great return on investment.
"There is a $2.90 return on investment for every $1 invested in creating mentally healthy workplaces in the manufacturing industry," Graeme said.
"Effectively protecting the psychological health of your employees can lead to less costs from work absences, conflict, errors, injuries and grievances.
"WorkSafe's WorkWell Toolkit equips business leaders by providing the tools to create a mentally healthy workplace through primary prevention," he said.
You can sign up for the WorkWell Toolkit here: https://bit.ly/33uYm0V