Picture: The Iveco Daily range of van, single-cab and dual-cab tray truck models.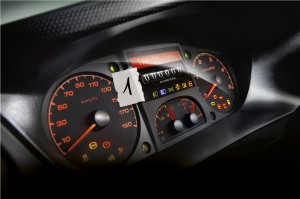 The award-winning design of the Iveco Daily light commercial road vehicle meets the challenges of operations in a variety of urban and rural areas across the globe, including Australia's harsh climatic extremes and physical road conditions. As a consequence, more than two million vehicles from the Daily range have been sold worldwide. Built on a solid steel truck chassis, the Daily has a Gross Vehicle Mass (GVM) range from 3.8 to 7 tonnes, allowing it to carry a payload of up to 4.7 tonne. Standard configurations are Single or Dual-Cab chassis, tray-truck or van.
An optional design that can be ordered is a 17-seat minibus. The durability of the design is shown by the fact that some Daily minibuses in South Africa have travelled more than one million kilometres. For the South African minibuses, a typical morning starts with a departure from Soweto at 6:00 a.m. with the vehicle's first stop at 6:45 a.m. on the outskirts of Johannesburg, where it takes on passengers going to Namibia.
Picture: The instrument console of the Iveco Daily minibus showing the odometer reading 1,000,000 Kms.
From the city, the Daily proceeds onto difficult terrain, including stretches of desert and savannah filled with wild animals and fords to cross–with the vehicle's odometer gradually inching higher.
A journey of 1,000 kilometres, 365 days a year means this incredible milestone was achieved in just three years. Thirteen customers in South Africa have reported to Iveco that they have reached this same milestone figure: a number that is more than twice the distance between the Earth and the Moon (almost 400,000 kilometres) and 25 times around the Earth's 40,000 kilometre circumference. Strength, reliability, and endurance have always been the hallmarks of Iveco vehicles: qualities that have once again registered another important milestone in the company's history.
Ever since 1978, the Iveco Daily has had what it takes to be the absolute star of light commercial transport in Europe and throughout the world. Since the very first version, the vehicle set new records, always ahead of the market, becoming the point of reference for innovation in the field of commercial vehicles. As the South Africans can attest, the Daily has proven to be a vehicle that is so tough and robust, it should come installed with a seven-digit odometer.
Iveco Dealers around Australia can demonstrate the structural rigidity and durability of the vehicle's metal chassis that makes it so suitable for the difficult terrains encountered in countries such as Africa and Australia.
You can view a YouTube video of the South African Iveco Daily minibuses in action at:http://youtu.be/YL_2YBLt8B8