New equipment added to Melbourne and San Diego facilities will help with clinical scale and globa global capacity shortages
PCI Pharma Services (PCI), a leading global contract development and manufacturing organisation (CDMO), has announced the operational launch of three new state-of-the-art automated sterile fill-finish machines at its Melbourne and San Diego facilities.
"As the capacity for CDMOs worldwide to take on new projects shrinks, we're excited to be able to offer integrated sterile fill-finish capabilities, alongside our clinical packaging facilities, to new and existing clients in Melbourne and San Diego," said Brad Payne, Chief Operating Officer, PCI Pharma Services.
"Our increased capacity, stockpile of standardised components, including glass, and technical expertise means we can start running batches as soon as needed. This will cut down on the wait times many local biotech and pharmaceutical companies are facing and begin to help alleviate the global capacity shortage for sterile drug product and downstream packaging."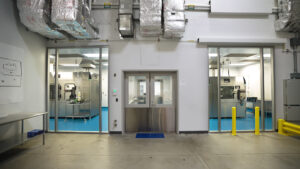 The new innovative machinery from Cytiva can be used to fill various sterile medications into vials and syringes for small-to-mid scale client needs. The equipment, paired with PCI's end-to-end services, accelerates company's drug proof of concept studies, and drastically decreases the average turnaround time from proposal signing to the injectable product's distribution.
The Microcell Vial Filler at Melbourne further enhances the early-stage services offered and brings additional capacity to Australia—the world's leading Phase I environment. These advanced machines expedite the filling process with automation and remove the need for human intervention in a sterile environment, creating compliance advantages over standard equipment.
Additionally, the Microcell Vial Filler and SA25 Aseptic Filling Workcell at PCI's San Diego facility ensures the delivery of medicines from phase I through phase III, supporting local and global Clinical client needs.
"There are less barriers to entry to start a clinical trial in Australia, as well as significant cost benefits, and with Melbourne being an especially popular place to conduct phase I trials, we knew we needed to bring this capability and added capacity to the local market," said Tim Roberts, Chief Commercial Officer, PCI Pharma Services.
"In addition, we are then able to take our clients through their lifecycle journeys with the expansions and advanced capabilities in our New Hampshire and Madison campuses. With successful recent inspections at our Bedford facility by the Brazilian (ANVISA) and Japanese (PDMA) regulatory authorities, our global reach to supply life-changing therapies to patients quickly and safely is wider than before."