Poralu Marine has just completed a major project in Victoria at Royal Geelong Yacht Club (RGYC) as the main general contractor for this turn-key entire multi-million-dollar project including design and installation.
Poralu Marine engineered and delivered a perfect hybrid and resilient solution: heavy duty wide floating concrete wave attenuator to protect the first stage of a brand-new aluminium made marina and to benefit of all the advantages of this high-tech metal.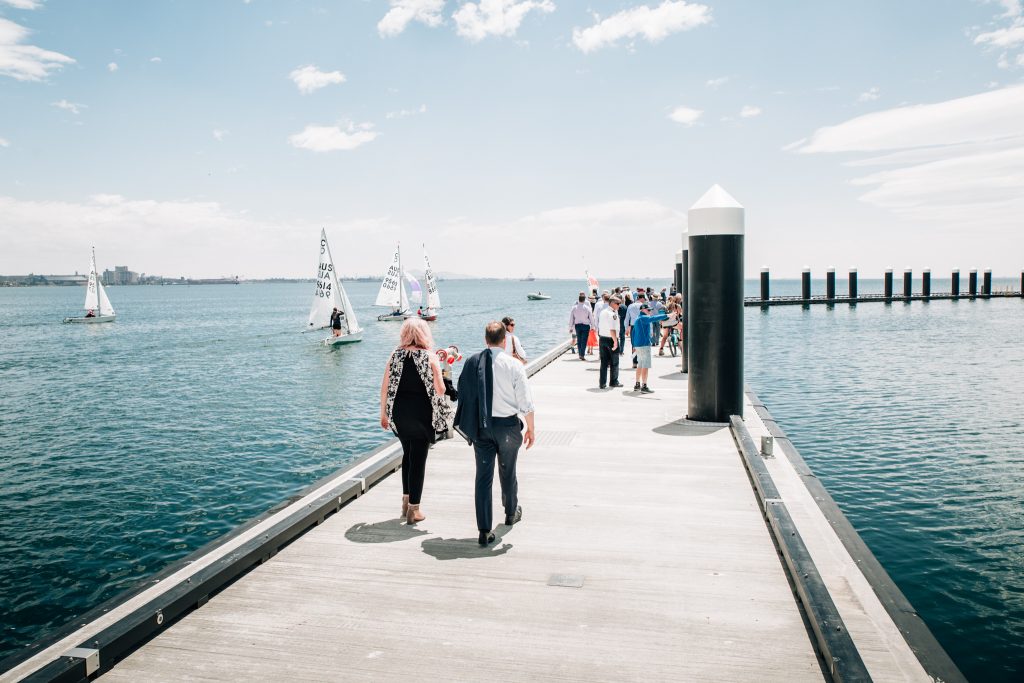 The harbour that could previously shelter 280 berths has been completely remodelled simultaneously with the waterfront. The fixed jetties will eventually be replaced by the floating versatile system to offer around 360 berths which can moor boats ranging from eight to twenty-seven meters.
This project marks an important milestone for the Victorian shores. Wangim Walk (which means boomerang in the Wadawurrung language) is a 440-meter-long concrete public wave attenuator and amongst the longest built in Australia in similar area exposed to strong winds.
With its width of five to six meters and its 20-meter-long gangway, the wave attenuator is highly noticeable and was designed not only to welcome visitors for a unique on-water experience but also as a wave protection for the harbour and to facilitate the berthing of temporary vessels and mega yachts