-Peter Roberts
I was lucky enough to visit Precision Components in Adelaide several years ago just as they were wrestling with the looming closure of auto assembly.
Precision had a collection of metal stamping presses, often pretty old units bought from Holden and given basic automation functions, producing metal parts and complex sub-assemblies.
Like all components suppliers the discipline was 'cost-down' delivering 5% cost reductions per year over the generally seven year life of its contracts with the assemblers. As such it was extremely lean, and totally tuned to its final customer.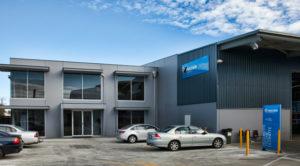 The company had invested in new laser cutting and hot metal pressing equipment, but it still needed to find products of its own or new customers that would give it a future.
Ideas such as pre-fabricated metal buildings and furniture were considered, in fact every permutation of metal product standard and emerging was looked at.
Precision seems to have found more than a niche in centralised solar voltaic power – where heliostats reflect and concentrate sunlight onto a receiver on tower, generating steam. There are numerous manufactured products involved.
Now it is able to participate in solar R&D, establishing a research field with UniSA.
Precision Components' Director Mat Fitch described the project as 'an important milestone' for the company, which has been gradually moving away from its core car parts business to limit the impact of the car industry downturn.
"This is another significant step in the diversification strategy we implemented to safeguard the future of the business and to create employment opportunities for South Australians," Mr Fitch said.
I wondered at the time whether Precision would make it, but am delighted to see their resilience, determination and willingness to innovate pay off in such a way. Congratulations Precision!