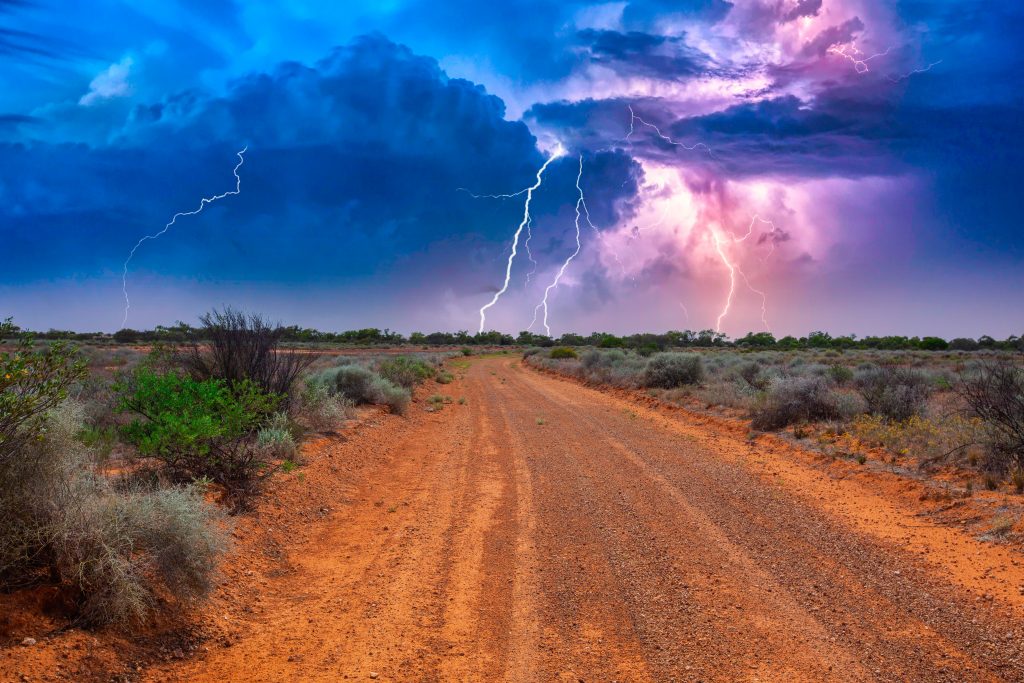 Outback storms and record rainfall are hindering coal and mineral production and distribution with rocky and sticky material flowing through production and transport systems
Record rainfalls across Australasia, Asia, and elsewhere are posing major challenges to materials handling, production, and profits at a time of high prices for coal and strong demand for high-value minerals including iron ore, lithium, nickel, gold, and others.
While urban centres such as Sydney have attracted headlines with its highest rainfall ever recorded in 2022 – more than 2.2m months before the year was over – the problem has also been equally dire in major coal areas of the Eastern States and major mines and ports in the West and North. NZ, SE Asia, and India have also been saturated and flooded.
"All this moisture and long-term rain makes coal sticky, heavier, and harder to handle for the mines, as well as for the organisations transporting it and the ports and power stations where it arrives. Ceaseless rain also causes major disruptions – even Force Majeure events – at iron ore and other mineral mines," says engineering plastics specialist Laurie Green, Managing Director of Cut To Size Plastics.
Cut To Size fabricates to individual requirements globally proven low-friction WearexUHMWPE (ultra-high molecular weight polyethylene) chute, bin, truck, rail, and ship loader linings that assist product flow and avoid blockages and the OH&S risks and downtime that go with them.
"When using wet or hard-to-handle coal, for example, the use of high molecular weight polyethylene plastic chute liners has become a number one method to improve the flowability of coal chutes, says Mr Green. The same benefits apply to harder mineral ores, where clogging, production hang-ups, and loading and unloading issues can cause costly production interruptions and OH&S issues."
Working with miners, transport operators, ports, and stockpilers, Cut To Size custom-engineers tough plastics formulated specifically for the mining industry and the minerals and challenges it faces.
The new plastics are based on the globally proven Wearex UHMWPE for the toughest wear prevention and flow jobs, complemented where suitable with high-density polyethylene, HDPE. HDPE is often used as geotextile protective liners that promote flow while stopping clogging and waste dropping to the ground where waste has to be laboriously cleared and reprocessed.
Both plastics are finding applications in static and mobile plant, including as liners in trucks, bins, and chutes where wear and energy consumption are issues, and where companies wish to eliminate OH&S hazards involved in clearing dense and heavy potential blockages.
Often the combined use of Wearex and HDPE provides the best combination of wear-resistance and cost-efficiency, but Cut To Size is putting special effort into advanced UHMWPE formulations for the most intractable loads.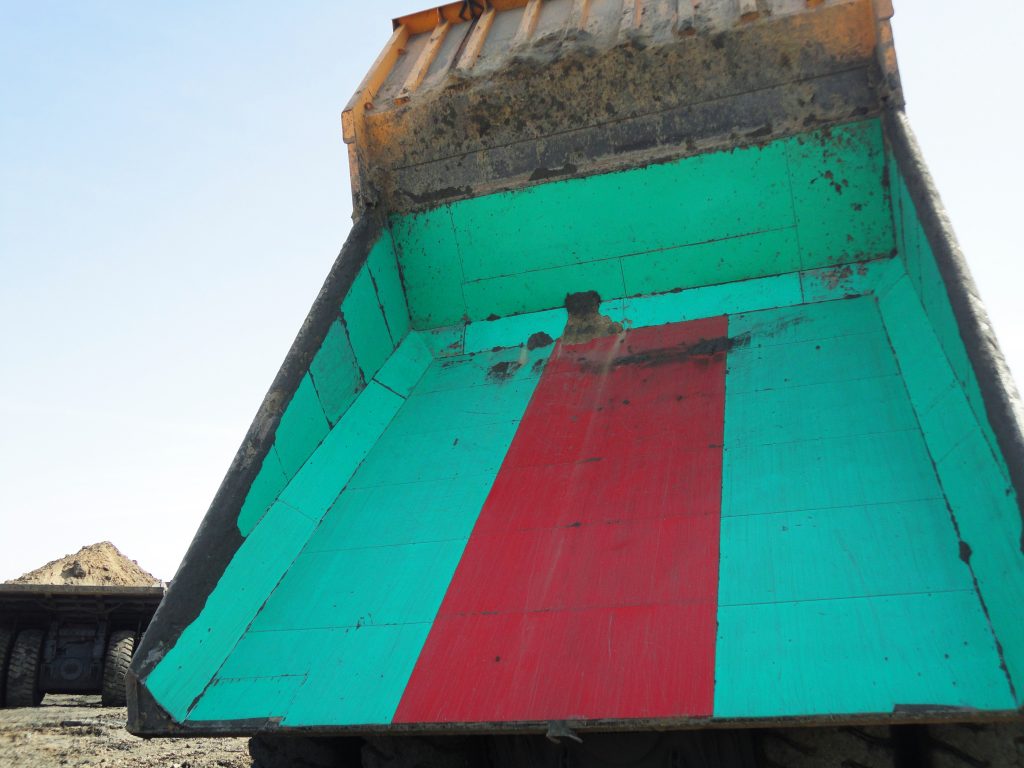 In addition to chute liners, UHMPWE and other tough engineering plastics are used to line bin and transport trays
One of the big problems is the variability of throughput. Good operators can account for specific moisture content or rock content coming down the line or going on the trucks, but the material coming through may not be consistent. One lot will be wetter than the next, the next lot will have more rock and so on.
So they have to address the problem holistically, and this sometimes involves lining chute systems and truck trays with materials that give high slip performance right across the spectrum.
In addition to advanced UHMWPE formulations, HDPE materials can provide cost-efficient solutions to some mining issues. They have excellent impact strength and can be easily formed and machined to tray and bin liner applications using conventional equipment. Frequently used as geotextile and protective liners, HDPE is available in a range of sheet sizes.
Wearex, meanwhile, as a member of the UHMWPE family, has the highest abrasion resistance of any thermoplastic polymer. When used as a wear liner, UHMWPE will not cake or stick to metal. It also offers excellent noise abatement in material handling applications.
It is the highest quality polyethylene (PE) available, engineered and custom-formulated for tough jobs and a wide range of applications such as handling coal, minerals and aggregates.
UHMWPE resin has a molecular weight range of 3 to 6 million, compared to 300,000 to 500,000 for high molecular weight (HMW) resins. That difference is what ensures that this material is strong enough to withstand abrasion and impact better than lower level products.
Cut To Size can machine liners to size and shape for individual user needs, as well as provide fasteners that are the best way to secure UHMWPE to metal. The UHMWPE must be allowed to expand or float.
.