RS Components are proud to announce their support of the RMIT Electric racing team in the legendary Formula SAE competition this year.

Originally started by the Society of Automotive Engineers student branch at the University of Texas, Austin, in 1980, the Formula SAE competition now sees over 500 teams from universities worldwide, design, build and compete in their own Formula-style open-wheeled race car. The vehicles are judged on dynamics, design justifications, costing strategies and business presentation and apply rigorous STEM concepts to the build and design process.

As the brightest young minds compete annually around the globe, the boundaries of innovation, technology and engineering are constantly redefined.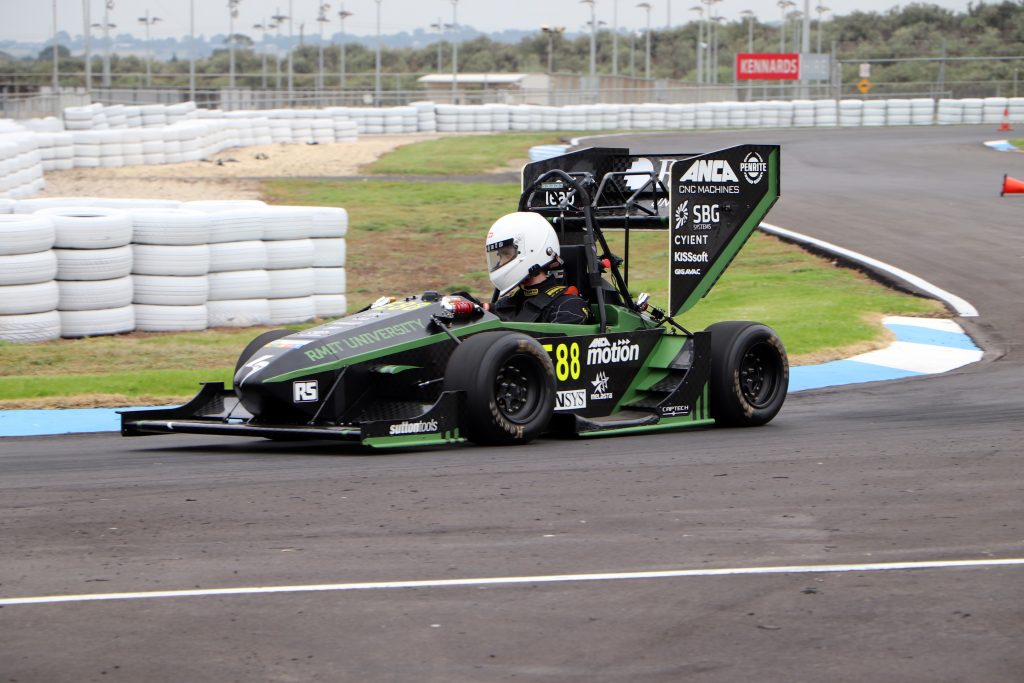 The RMIT Electric Racing team took the competition to the next level in 2008, and entered the first-ever electric vehicle.  They were confident they could produce a simple, electric counterpart for the combustion vehicle competition.
Every year since, Formula SAE has seen a rapid growth in the number, competitiveness and performance of electric vehicles against their combustion rivals. 

A fact the RMIT Electric Racing team are infinitely proud of.
Managing Director of RS Components ANZ Scott Philbrook said, "We are proud to support the next generation of innovators with the quality products RS Components has to offer. The team and I at RS wish these bright minds the best of luck in this year's race."
Today the team counts over 50 passionate students across a dozen faculties who demonstrate innovative thinking, initiative and commitment to the real-life commercial project. And it's little wonder the Formula SAE graduates are often headhunted for their unique combination of technical skills, strong communication abilities and project management skills.
Christopher Carr, Business System Head for RMIT Electric Racing said, "Our project is dependent on the valuable investment by our sponsors who allow us to advance the research and development of the team, develop cutting-edge vehicles as part of the program."
For more information visit: https://st1-nz.rs-online.com/web/generalDisplay.html?id=fortheinspired/rmit