As the global logistics squeeze continues to make front page news, the humble cargo box has seized the spotlight.
Logistics woes now impact an estimated two out of three businesses, with no easy fix in sight for the world's fractured supply chain.
The two-year-old pandemic continues to whip up a perfect storm of culprits: global labour shortages; container crews benched for weeks on end by Chinese quarantines; a logjam of empty containers piling up at congested ports.
The result? Soaring freight and transportation costs colliding head-on with a spike in e-commerce, spawned by long lockdowns.
Royal Wolf, Australasia's largest importer of new shipping containers and the biggest rental supplier, is right in the eye of the storm.
Managing Director, Neil Littlewood, speaks about the challenges of the commodities squeeze, countering customer frustrations, and finding new growth solutions in adverse conditions.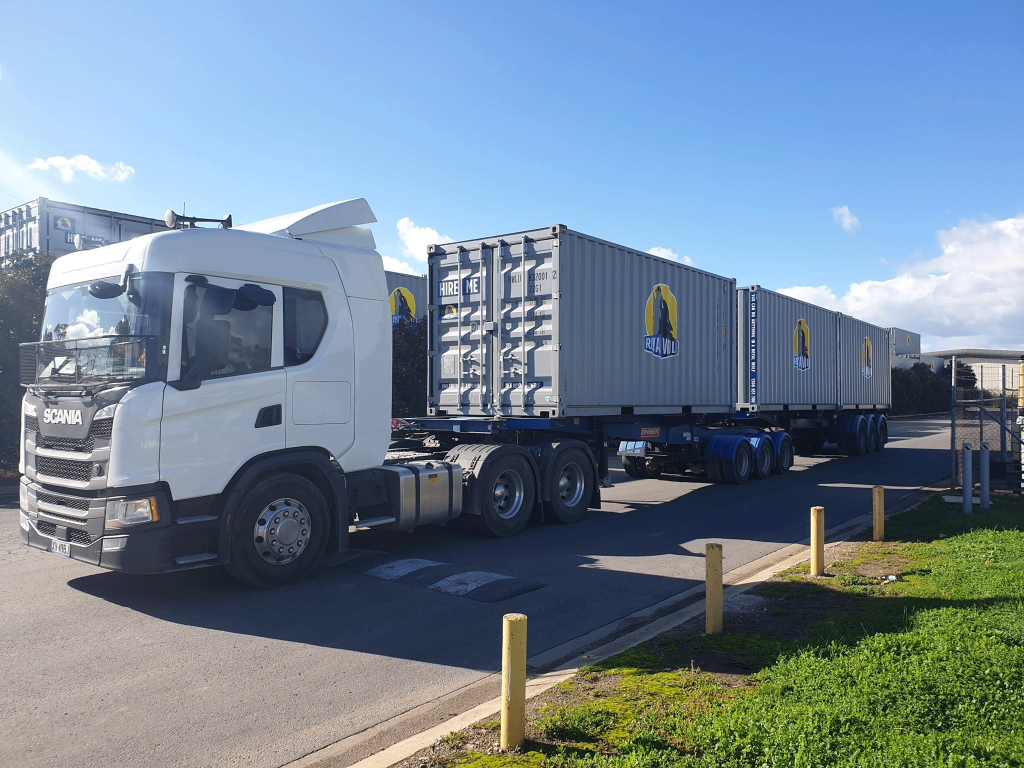 Compounding forces
When you consider that about 90 per cent of the world's exports are transported via ships and that most of those goods arrive ashore in container boxes, the scale of the problem becomes clear, says Mr Littlewood.
Weighing in, too, are factors not directly pinned to C0vid-19. Australia's trade imbalance with China means empty containers aren't returning to China.
Plus, the six-day Suez Canal blockage last March effectively paralysed one of the world's most vital shipping arteries.
On top of Omicron, you've had the Chinese New Year with its sacrosanct shutdown of factories and the Winter Olympics in Beijing coming straight after that, says Mr Littlewood.
All these ripple effects just compound in a sphere as interconnected as the global shipping industry.
Rates and reliability
Both container prices and production times are at least double their pre-COVID levels, reports Mr Littlewood.
Pre-pandemic, if we placed an order for standard (20 or 40 foot) containers, they would be in production within 4–6 weeks. From order to port, we would expect a 6-8 week period. Now it's more like 5-6 months.
To give another industry example, one of Royal Wolf's biggest customers who buys major volume every 12 -18 months, would typically see their international freight costs account for about 14 per cent of their purchase. Nowadays, that's closer to 45 per cent.
Ship availability is also being severely compressed by blank sailing.
Shipping lines are deciding that there is not enough volume, and therefore commercial value, for them to pull into a port – even though it's on their route. Our New Zealand market has certainly been impacted by blank sailing, says Mr Littlewood.
And with shipping programmes being thrown out by extended port quarantines, the reliability of forecasting has drifted away as well.
Countering customer frustration
There's no doubt that the inflated shipping prices and supply blockages are a significant frustration to our customer base, says Mr Littlewood.
But most of our customers have been understanding because they realise that central to this pandemic is the fact that there are things that are beyond our control.
The first and fundamental principle in managing client frustration is to treat your customers with respect. No one likes giving their customers bad news, but you have to give them pragmatic news ? and realistic timeframes.
Playing the long game
We believe that our competitors have substantially reduced their purchasing. Therefore, we have gone the other way and heavily increased our capital investment in quantities that are unprecedented in our 26-year history, despite the higher prices.
That's because our American parent company, United Rentals, believes that this present situation will be a longer game, says Mr Littlewood.
To this end, Royal Wolf scaled up their container fleet by acquiring the hire, sale and modification division of Sydney firm Price & Speed Containers Pty Ltd in October 2021.
While our competitors aren't in a position to supply, we have been securing additional market share, he says, and by having more new-build product coming in, our fleet will be younger.
Royal Wolf – a rate leader
To combat the supply-chain fallout, Royal Wolf has moved to increase its prices.
When you're buying containers at 120-140 per cent more than you were two years ago, the return on your asset is obviously much longer – so as our shareholders look to us for the right level of return, we have increased rates across all areas, reports Mr Littlewood.
Despite new-build price hikes exceeding 100 per cent on pre-COVID levels, we have increased our new hire rates between 5 and 12 per cent, depending on the product type.
Changing customer behaviour
The pandemic had also reshaped customer patterns.
With the limited availability of quality second-hand containers, many customers are now choosing to rent units instead at a much more cost-effective daily rate, reports Mr Littlewood.
Most tier-one rental customers are also retaining hires for longer to reduce future supply-chain issues.
We've had unprecedented organic growth in our rental sector in the past 12 months. Our rental fleet on hire has grown by more than 15 per cent.
All this means that we are running at unprecedented levels of asset utilisation, so we've had to work really hard on our ability to turn around hire equipment faster. Our business is tighter and our forward-order books are much stronger.
The rule book is very different now, and in some ways, the global supply chain crisis has been advantageous largely due to our proactive asset management and capital investment.