There are plenty of opportunities for manufacturers to scale internationally in 2022, but it's not a risk-free exercise. For your international venture to thrive, there are key things that you need to get right. In this post, Here are three of the big ones.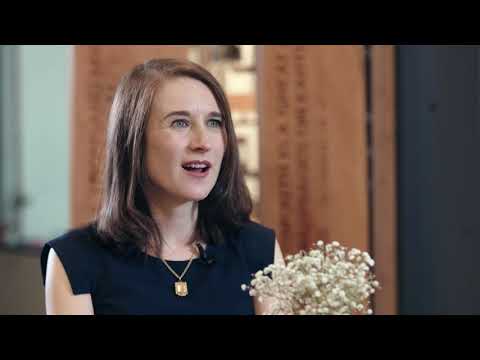 Use data to drive decisions
When it comes to making decisions around taking your manufacturing business global, it's impossible to overstate the importance of using data and evidence. This applies to market selection and to defining your ideal international client.
Market selection
The number of people who choose an international market on the basis of 'gut feel' or serendipity blows my mind. I know founders who picked export markets because they went on holiday somewhere and fell in love with it.
One that springs to mind is the guy who went to Bali, couldn't get a packet of Smiths Salt & Vinegar chips … and decided to set up as the agent for Smiths in Bali.
Or the founder who says "I met this guy at a trade show and he loved our product, so we decided to work with him to expand our footprint into … ".
It's good to love the country you plan to sell to and it's a privilege to meet people who love your product and want to support what you do. But relying on chance isn't the right way to choose an international market, because it usually delivers mediocre results.
Without evidence, it's hard to know where the real opportunities lie. There's probably no point trying to sell microprocessor chips made in Australia to Vietnam for $25/unit, when an equivalent product is already manufactured locally, is well-known and sells for $5/unit.
On the other hand, if you manufacture high-end health supplements in Australia, you might find that there is a big opportunity to sell to Vietnam, because the exploding middle-class is  hungry for premium health products from Australia. But unless you have data to work with, you're operating on guesswork.
A better way to choose a market is to do (or commission research) on markets where you see potential. The goal is to find data that indicate which countries will provide the best return on investment and be easy to operate in. That way you get hard evidence on which to base your choices.
Ideal International Client
Using data is also key when it comes to defining your ideal international client. If you sell a product that is a component part of a larger product – such as packaging items – or contributes to its formation – like weld-cleaning technology, you'll probably have different groups of potential clients who you could sell to.
However, you'll get traction faster in international markets by concentrating all your resources on a single category at the start.
Get Clear on Your Go-to-Market Strategy
Manufacturers who've been selling successfully in their domestic market often assume that they should just 'cut and paste' their go-to-market strategy in new geographies. This is sometimes true, but not always.
A client of mine was selling dental products through dental professionals in Australia when they decided to expand to the United States. They assumed they'd use the same distribution approach overseas, but it became clear that there were a range of options.
These included selling direct to big-box retailers and chemists or doing a gigantic e-commerce play. The numbers showed that either option was more promising than their existing approach, especially given the size of the US market.
The key to a good go-to-market strategy is keeping an open mind, doing research and understanding what is working for successful competitors in your space.
Make pricing a priority
International pricing and domestic pricing are quite different. Different overseas market conditions, different costs, different quoting formats and different currencies all affect what you charge for your products. You'll need to account for the cost of international customs duties and tariffs, freight and logistics, distributors or alternative distribution channels, as well as country specific marketing.
All of these things take a chunk out of your margin. The starting point to getting your export price right is to understand the relative costs, demand and competition in your target market. That way you won't end out of pocket.
If you use data to make your international expansion decisions, you'll dramatically increase the odds of competing successfully in the global manufacturing arena.
*Cynthia Dearin, author of Business Beyond Borders: Take Your Company Global, is an international business strategist, advisor and keynote speaker with 22 years of international experience as an Australian diplomat and management consultant. She is the founder and managing Director of Dearin & Associates and the International Business Accelerator. Find out more at https://dearinassociates.com/