The 2018 GRESB Infrastructure Assessment awarded EastLink the top 5 star sustainability rating for the third year in a row. 
EastLink ranked #5 globally of 280 infrastructure entities for environmental, social and governance (ESG) sustainability performance. Schneider Electric provided EastLink's tunnel ventilation on demand project with solutions to help reduce energy usage by 70%  Greenhouse gas (GHG) emissions have been reduced by an estimated 9,000 tonnes CO2-e annually.
EastLink's 40 km road network connects the Eastern, Monash, Frankston and Peninsula Link freeways with 250,000 vehicles using the motorway every day on average. With the growing usage of the motorway there was a need to find a solution to reduce the amount of power usage, GHG emissions and noise pollution.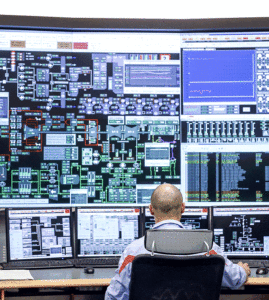 Technology solutions provided by Schneider Electric have driven significant improvements in energy efficiency, carbon emission reductions, noise reduction and sustainability. Following the implementation of Schneider Electric's Ethernet Programmable Automation Controllers (ePACs), Variable Speed Drives and Citect SCADA, EastLink has achieved the following tangible improvements:
Tunnel ventilation system electricity usage reduced by 70%, saving 6.2 GWh annually. Reduced electricity usage cut GHG emissions from power stations by 9,000 tonnes CO2-e per year.
Audible noise from the tunnel ventilation stacks has halved, reducing noise for local residents. Savings in maintenance costs and longer lifespans for tunnel ventilation equipment are expected.
In 2018, EastLink improved its GRESB (global ESG benchmark for real assets used by investors) sustainability score from 80/100 to 88/100, was awarded the top 5-star sustainability rating for the third year in a row, and has been ranked #5 globally of 280 infrastructure entities.
EastLink also won the prestigious 2018 Intelligent Transport Systems (ITS) Australia National Industry Award, for its tunnel ventilation system improvements.
The reason Schneider Electric was selected as a vendor to the EastLink project was its compelling offerings in Variable Speed Drives, SCADA automation solutions and vast industry experience," said EastLink corporate affairs and marketing manager Doug Spencer-Roy.
"Schneider Electric has helped EastLink achieve huge reductions in electricity usage, greenhouse gas emissions and audible noise," he added.
When upgrading the tunnel ventilation system, EastLink implemented the following solutions from Schneider Electric:
Citect SCADA, which provides visibility over the operation of the ventilation system, access to set points and historical information for analysis
ePACs, which uses real time data from air quality, air flow and air pressure sensors to control the speed and number of ventilation fans in operation using a dynamically updated algorithm  Variable Speed Drives, which use the ePAC algorithm output to adjust the speed of ventilation fans