-Jim Goddin, thinkstep-anz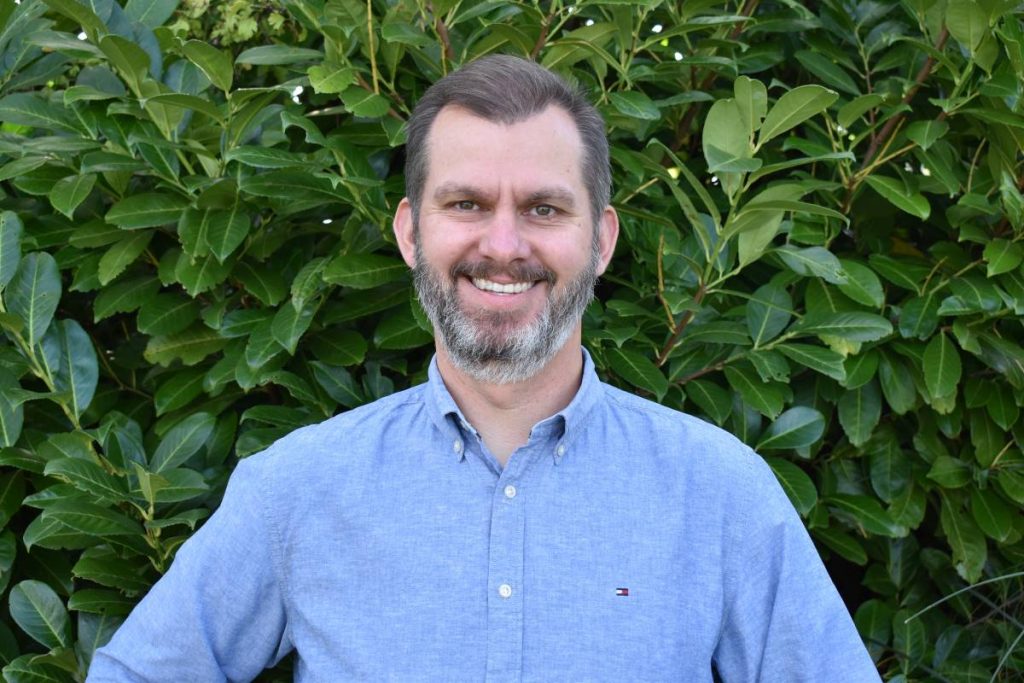 Every expert was once a beginner – and that includes the three New Zealand and Australian manufacturers who share their circular economy (CE) expertise here.
Ged Finch, Jason Graham-Nye and David Bell run or work in manufacturing businesses based on CE principles.
Ged is R&D Manager at XFrame, a business which designs and manufactures reusable prefabricated structural framing. Jason co-founded gDiapers which designs and makes compostable nappies. David is Manager Sustainability and Insight at steel recycler, manufacturer and distributor InfraBuild.
Our three experts have learned a lot about CE since they started out. In a recent thinkstep-anz webinar, they shared their tips for taking a manufacturing business circular. Their advice is relevant for businesses that design and manufacture their own products and for contract manufacturers too.
Before we hear from our experts, here's a look at CE and how it can add value to your manufacturing business.
Circular economy in a nutshell
CE is often confused with recycling. It's much (much!) more. CE is based on three principles. Here's how they play out in the real world of product design and manufacturing at XFrame, gDiapers and InfraBuild.
Principle 1: designing out waste and pollution
XFrame estimates that their reusable framing can reduce construction waste from a single home by up to 5 tonnes. gDiapers' products eliminate waste from disposable nappies. InfraBuild recycled 1.4 m tonnes of scrap metal in Australia in 2021.
Principle 2: keeping products and materials in use
More than 95% of the materials in an X-Frame building can be recovered and reused, many times. The materials in gDiapers' nappies can be composted and put back into the soil. InfraBuild keep materials in use by feeding their electric arc furnaces with 100% scrap metal wherever possible.
Principle 3: regenerating natural systems
The timber XFrame use to manufacture their framing grows locally and is harvested sustainably. In addition, as the trees grow, they store carbon, reducing the amount of gas emitted into the earth's atmosphere. gDiapers' nappies compost down to create nutrients that support soil health. InfraBuild diverts scrap metal from landfill and reduces the need for virgin materials.
And the business benefits of going circular?
There are many. For InfraBuild, CE means manufacturing more efficiently and reducing waste. This reduces costs and ensures a steady supply of recyled materials that are converted into new steel products.
gDiapers have created a commercial product built on a universal need (nappies) with a replenishing market (babies).
For X-Frame, going circular brings a commercial opportunity. A product which makes commercial and residential fit-outs and layouts more flexible, less disruptive and more economic and which creates less waste appeals to end customers and the building trade too.
The CE advice from our manufacturing experts
Do your research
Talk with customers. How can you design your product so they can use it more intensively, as XFrame have? Talk with suppliers too. Are there opportunities to use circular materials at the start of your manufacturing process, as InfraBuild do?
Accurate data is critical, from day one. Without it David says you'll struggle to understand your starting point, to map where you want to go, and to measure your progress along the way. If you're designing or redesigning your product, Environmental Product Declarations (EPDs) and circularity metrics are your friends.
You can't go circular alone. CE is about systems, and systems involve partnerships. Collaborate – inside and outside your business – with suppliers, customers and your competitors. One of the directors on the gDiapers Board worked for competitor Kimberly-Clark.
Educate everyone (including your industry)
People are busy and need convincing to try something new. Show them the bigger picture, including the long-term environmental and social benefits of going circular. gDiapers aren't just making nappies. They're tackling a huge environmental issue: 'Every minute over 300,000 plastic disposable diapers enter landfills or pollute our oceans'.
Educate your value chain, including 'downstream'. For example, your new product may fly through factory testing, but it's what happens 'out in the world' that matters. That's why XFrame include contractors ('Roger and his nail gun') in their training programme.
Educate your industry. For example, if you're manufacturing a product from reused materials, there may be market resistance. Is your product durable? Can it meet quality codes? Tackle issues such as these with your industry association.
Find the best way in for your business
Revamping your packaging is a good place to start. It may be easier than redesigning your product – fewer suppliers involved, less financial outlay. Bonus: you'll learn a lot to help you take your product and manufacturing processes circular too. Minimise or eliminate your packaging. Make what's left recyclable or reusable.
Running a pilot can be worthwhile. InfraBuild's pilot helped the company understand the opportunity to develop Material Circularity Indicator (MCI) metrics for all their EPD products. They use these metrics in their markets to support discussions and change, and to 'go beyond recycling'.
gDiapers' original hybrid nappies were the first product to be Cradle to Cradle® certified. While the process was 'hard work', Jason says it was worth it. Certification helps gDiapers market its product's environmental credentials and manage their suppliers. It also identified a hazardous material in their supply chain which the supplier has since removed. There we have it. Six tips, three manufacturers