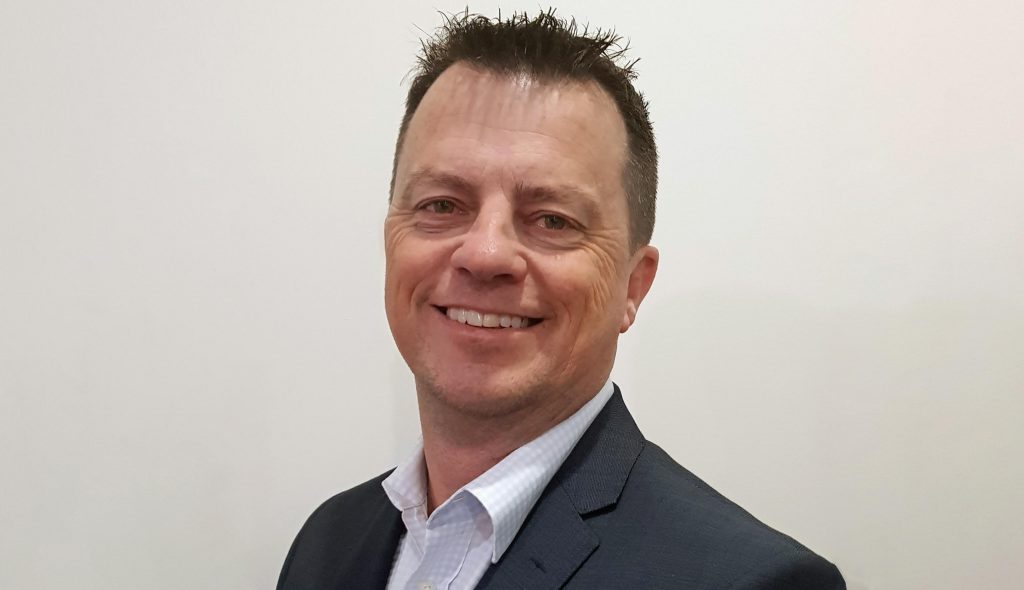 Jarrod Kinchington, Infor ANZ vice-president and managing director
How has the global supply chain crisis that unfolded in 2021 affected the manufacturing sector in the ANZ region?
No vertical market appears to be immune to the hardships and challenges resulting from the global pandemic. As we find ourselves in the third year of the pandemic, the repercussions from severe supply and demand imbalances are still being felt worldwide with an immense impact on the manufacturing industry.
From availability and increasing cost of labour, freight capacity, semiconductors, empty chassis and warehouse storage space, this crisis has now revealed itself to be multifaceted and an ongoing concern for 2022.
Following the Omicron outbreak and amidst trade and shipping chaos, some emerging long-term patterns show that the manufacturing sector will continue to be impacted by the ongoing supply chain issues. The cost of ocean and air freight shipping will likely remain even after current congestion and capacity constraints have settled.
It is expected that traditional 'peak' seasons will start earlier and run longer, whereas freight contracts are predicted to run for shorter terms.
Is there a way smart manufacturing technology can help organisations predict and prepare for such events in the post-pandemic future?
The supply chain crisis has taught enterprises worldwide that more needs to be done to secure their operations. While we are likely to continue managing supply chain disruptions that will increase in pace and impact, we must grow supply chain resilience and have the ability to forecast disruptions into the future.
Organisations must prioritise first-mile technology investments and collaborative logistics service provider relationships.
They cannot afford to be solely focused on price or low cost. Instead, they must have new goals for holistic and multi-dimensional forms of visibility for freight capacity, supplier work-in-progress and financial health, modal hand-off points and shipment chain-of-custody progress, in addition to real-time visibility of inventory in transit. 
Smart manufacturing technology supports greater supply chain resilience by improving exception monitoring to support faster reaction times when issues arise within supplier networks or global shipping lanes.
For example, during the Ever Given-Suez Canal blockage, logistics giant DB Schenker was able to track the status and inventory levels for their customers in real-time by relying on Infor technology that provided that high degree of visibility right down to container and product level and helped gauge predicted time of arrival despite the delays.
Success in delivering products the final mile to end customers is now clearly dependent on getting more control and increased flexibility in managing the first mile.
Many factors are impacting the supply and rising cost of goods. How do delays in the supply of microchips or components from one corner affect automobile manufacturing in another, for example?
One of the key issues impacting the supply and cost of goods is happening in our oceans. Our shipping problems are no longer just congestion or delay, they are a global supply chain network issue.
Issues with port labour, truck driver labour, warehouse unloading inbound and both container and container chassis availability are contending with shipping volumes out of Asia at a rate never seen before.
This is ultimately slowing down the loading and unloading of ocean vessels and the subsequent movement of goods out of ports to inland warehouses or deconsolidated locations.
The automobile manufacturing industry, as one example, has a large network of supply chains globally, so the impact of these shipping problems has been both inevitable and devastating for production.
Microchips and components have been in huge demand and supply has been challenging and that has severely affected the automotive market. There aren't enough semiconductor chips to meet demand, which is required for applications ranging from fuel-pressure sensors to digital speedometers and artificial intelligence-driven tools that assist with parking, finding the next fuel station, or alerting the driver when an oil change is needed.
Some short-term tactics may help contain losses for stakeholders, but most lessons learned require long-term changes in strategy and supply chain planning. Fortunately, putting advanced technology in place can help significantly mitigate the impact of similar supply chain disruptions in the future.
Supply chain issues have impacted the availability of raw materials, packaging material, international and local transportation of goods, rising prices and more. What role can smart technology play in easing these roadblocks?
The uncertainty around pandemic-influenced supply and demand challenges has become "the new normal" for supply chain professionals. It is now imperative to improve the technologies and supply chain management tools they work with daily to help ease the roadblocks.
Broader and more flexible partner connectivity, the addition of more external data sources, and supply network intelligence that finally connects demand signals and stakeholders downstream with procurement and shipment planning activity upstream will help ensure businesses can move quickly, pivot nimbly, and are set up for future success.
We have already started to see new patterns emerging in global supply chains that further the need for smart manufacturing technologies.
Shippers have and will continue to expand their use of Non-Vessel-Operating Common Carriers (NVOCCs) and third-party logistics providers (3PLs) to secure more reliable freight capacity.
More shippers are sharing dynamic freight capacity forecast needs with their key carriers to improve overall freight network planning, and more shippers and consignees are under pressure to improve their loading and unloading efficiency for trailers and containers to free up the network freight capacity.
It means that more C-level executives are invested in and looking closely at global logistics and supply chain strategies, emphasising reduced supply uncertainty in tandem with cost management to protect their production lines, the end customer experience and total business profitability.
All these factors are either impossible or impractical without smart manufacturing technology.
Do you think we will see an easing of the current global supply chain crisis in 2022?
Given the global challenges we're all facing at the moment, it is difficult to ascertain when or if supply chains will be able to return to pre-pandemic norms.
What's clear is businesses who are quick to leverage the right technologies and innovations will stay resilient, thrive amidst new challenges that may occur, and be in a good position to swiftly seize any opportunities that may arise.
How can organisations future-proof their supply chains?
Supply chain success into the future must be connected, intelligent, and continuous where a "single version of the truth" is accessible to both the enterprise and broader supply network. This involves using integrated business planning (IBP) or sales and operations planning (S&OP) to collaborate and analyse, perform demand planning to improve forecasting, optimise supply planning, and facilitate synchronisation via scheduling.
As more real-time data becomes available through the digital supply chain, companies can improve operations with S&OP. The increased visibility gained will indicate challenges, especially any misalignments between actual sales and planned production.
S&OP systems are designed to synchronise demand and supply, identify imbalances, and coordinate a resolution across operating functions and business units.
Additionally, S&OP enables planners and managers to understand key performance indicators before re-planning occurs. As the supply chain becomes de-siloed, planning can be transformed, particularly when utilising a multi-enterprise business network to connect planning and Sales and Operations execution (S&OE) processes, allowing for the S&OE to incorporate suppliers' updated quantities and machine learning-based estimated times of arrival (ETA).
By using more current and accurate data, a multi-enterprise business network can help planners with the most frustrating planning problem – adjusting plans based on current status versus historic data.
There have been significant improvements developing in-terms of demand planning. Organisations are now able to deploy demand planning solutions capable of calculating statistical forecasts, seamlessly launch new products, manage promotions and seasonality, and even determine safety stock.
Increasingly, the use of machine learning (ML) and artificial intelligence (AI) can enhance statistical forecasts beyond what historical forecasting can achieve by up to 10x. The ability to accurately plan based on the specific needs by customer market has been made possible through digitisation of demand planning processes.
The foundation of supply planning is being able to perform both supply and inventory planning to create optimised and constrained plans for capacity, materials, inventory and distribution along with combined replenishment.
An improved supply plan leads to reduced and more balanced stocks and an increase in order fulfilment performance. With supply planning, inventory policies can be optimised so that the right products are allocated for the right location.
Ensure production scheduling tools synchronise schedules for your entire factory, optimising sequence based on unique criteria like labour resources, change over times, or cleaning requirements.
It's evident that the systems running the factory must be increasingly integrated, allowing optimisation across people, capacity, and product.
Production scheduling is often highly specific to a given industry vertical. In any case, the most important capabilities of a production scheduler are constraints around product, people, and equipment.
Customers are more aware of supply chain issues than ever before, how can smart technology be used to manage customer expectations?
To keep production running and customers happy it's critical to know, with reasonable certainty, when expected product availability for fulfillment or consumption is in jeopardy- preferably as early as possible in the product lifecycle or journey to market.
Collaboration with trading partners is the only way to gain a higher level of visibility that can significantly improve global supply chain planning, fulfillment operations and keep customers happy. For most business stakeholders, knowing the current GPS location of an individual shipment offers limited value.
Supply chain visibility frameworks need to recognise the milestone components that make international product flow successful as well as transparency of outbound truck shipments constrained by connectivity to many different carriers.
Supply chains have been struggling in key areas that have only aggravated further during the pandemic-fuelled delays and These issues have a profound impact on both customer satisfaction and profitability:
Late deliveries to customers can result in a diminished customer experience and perhaps even penalties.
Stockouts or empty shelves can cause customers to search for products from other sources or even substitute with competitors' products.
Long lead times can result in lost sales when a competitor can fulfill a need in a more timely fashion.
Excess costs due to expedites, which may force organisations to use a more expensive carrier or even change to a more expensive mode (such as shifting ocean to air transport).
To address these challenges, many organisations increase their inventory to try to hedge against uncertainty. Unfortunately, this also increases expenses and often leads to later discounts – or even scrapped, obsolete, or damaged supply.
Many supply chain professionals spend significant amounts of time mining data, building huge spreadsheets, making many phone calls, and responding to what feels like never-ending email chains to chase down orders, reschedule production, and more because they don't have the requested materials.
This often creates a need to expedite orders to customers because there's an inventory shortage or backlog. Much of this "extra" work is because the supply chain professionals don't have the right tools or processes.
Ultimately, this can result in missed sales opportunities and increased costs.
What do manufacturers stand to gain from transitioning from single source data supply 'chains' to supply 'networks'?
Supply chains are complex networks where over 80% of the data and processes sit within partner systems. To see and act on the latest picture of supply chain, a company needs that data from each of its partners, but the problem is most companies rely solely on an enterprise-centric approach to solve a multi-enterprise problem.
The only way to overcome those limitations is to adopt a "network approach." Connecting all partners to shared processes, data and metrics managed within a single platform creates a single version of truth for all parties.
This allows supply chains to eliminate the data silos and inherent latency to reduce the root causes of friction, variability and costs in today's supply chains, both internally and externally.
Supply chains can be messy—with multiple parties, many nodes, and lots of complexity. The continuous supply chain enables organisations to overcome these challenges with a real-time, plan-execute-sense and respond closed-loop across the supply network—with end-to-end supply chain visibility as a core tenant.
Effectively seeing, planning, and acting on supply and demand requires a connected, multi-enterprise approach. This empowers organisations to simultaneously optimise service levels, cost of goods sold (COGS), and working capital.
This means focusing on the following key elements to effectively evolve the supply chain to meet modern needs:
Transform – Increase resilience, agility, and velocity.
Digitalise- Plan, execute, sense, and respond in real time across the supply chain network.
Optimise- Improve service levels, costs, and working capital with AI/machine learning.
With the right strategies in place, supply chain professionals can drive productivity, overcome challenges, and meet internal and external demands to build a differentiated supply chain operation. Meeting today's demands and building for tomorrow's growth—especially during times of disruption— requires supply chains that are agile and resilient.
Data silos can be a root cause of the friction, variability and cost of today's troubled supply chains. How can smart technology help organisations move away from these siloed approaches?
Smart technology is the key to creating a smooth transition away from siloed data and towards a supply network.
When organisations adopt a networked solution that allows all parties to share and see real-time updates, the heightened sense and response capabilities allow them to develop the continuous supply chain.
A networked visibility approach means that business benefits can be realised across many cross-functional and cross-domain areas.
Supply chains require a more predictive and proactive approach for organisations to achieve the perfect order, reduce costs, improve working capital, and strengthen partner relationships. This can't be achieved without complete supply chain visibility.
As more real-time data becomes available through the digital supply chain, organisations can further improve operations with S&OP. The increased visibility can help identify challenges— especially when there's a misalignment between actual sales and planned production.
Planning that supports de-siloing is transformed by smart technology, particularly when utilising a multi-enterprise business network to connect planning and S&OP processes, allowing for the S&OP to incorporate suppliers' updated quantities and machine learning-based ETA.
By using more current and accurate data, a multi-enterprise business network can help planners with the most frustrating planning problem- adjusting plans based on current status versus historic data.
Incorporating the supply chain's ability to sense and respond, orchestrate finance and trade flows, and utilise advanced data centres and AI is crucial for providing transparent visualisation of supply chain dynamics.
In addition to these, next-generation control towers, or control centres, deliver pervasive end-to-end visibility by capturing impact, interconnections, repercussions, and options. They synchronise participants to help dissolve a functionally siloed approach to fulfillment.
Developing robust and resilient supply chains requires reliable supplier relationships, how does smart technology assist with this?
Volatility in supply chains makes it hard to profitably meet demand. Sourcing is complex and involves hundreds of partners, and suppliers often don't have access to adequate capital, causing instability in the supplier base.
Automation of supplier payment can help improve supplier relations, optimise working capital and reduce fees and inefficiencies along the financial supply chain.
High customer service isn't possible without real-time supplier collaboration. But even this isn't enough. Organisations also must be able to detect disruptions early and collaborate with partners on optimal resolutions.
The agility and responsiveness enabled by end-to-end visibility and early detection can greatly reduce expedites and increase workforce productivity.
Achieving all these goals simultaneously might seem impossible, but with the right technology partner, network approach, and set of capabilities, supply chains can realise these benefits:
To deliver product agility, supply chains need key capabilities, such as:
Supply collaboration capabilities with true, online, real-time collaboration that enable cooperative forecasts and supply commitments; flags inventory constraints and excesses; alerts to potential upstream disruptions and inefficiencies; and presents data as information that's actionable for increased worker productivity.
Visibility into inventory orders, movement, and in-stock locations to increase response times.
Traceability that improves compliance and access to new markets with minimal disruption to ongoing operations; the ability to answer, "how did the product get here?" and identify the chain of custody to help meet a customer's qualifications around sustainability and ethical sourcing; reduce the risk of non-compliance; provide faster root cause analysis; and reduce time and cost of sequestering or quarantine activities.
What kinds of challenges await organisations in coming years that do not invest in smart technology?
Organisations without the right technology face an uphill battle trying to optimise their supply chains, especially when crucial data exists externally (with suppliers etc). End-to-end supply chain digitisation using smart technology puts all stakeholders – internal and external – on the same platform and the same page.
While smart technology can help ease supply chain roadblocks, organisations should ensure the solutions used to run their supply chains can:
Forecast capabilities to minimise variability.
Streamline supplier complexities to enable optimisation.
Increase resilience with sophisticated planning and scheduling.
Improve storage, inventory levels, and warehouse operations. 
Run a smooth sales and operations planning process.   
Gain real-time visibility of materials via transport management technology.
Organisations that do not adopt a networked solution risk limiting the ability to see and share real-time updates with all parties, losing heightened sense and response capabilities that would otherwise allow them to further close the loop and develop a continuous supply chain.