The Fourth Industrial Revolution is transforming traditional manufacturing processes and supply chains thanks to digitalisation.
Information regarding parts can now be digitised and this presents significant opportunities for many sectors within the Australian manufacturing market to leverage reduced parts lead times and product improvements using Additive Manufacturing (AM) technology to attain components virtually on demand.
Digitalisation in the form of a secure, cloud-based parts library, plays an important role in implementing an effective AM system. It supports parts re-engineering and production turnaround speeds, client supply chain management and product quality continuity.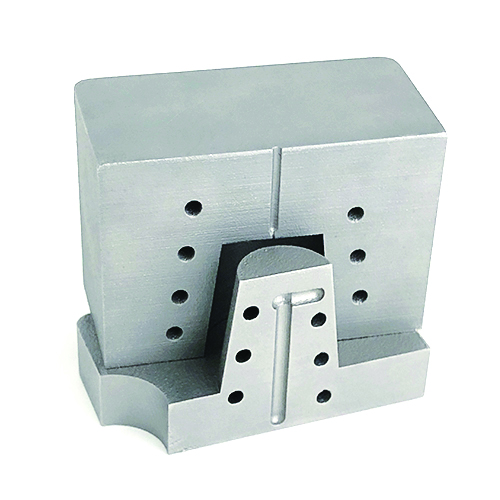 Overcoming a key manufacturing challenge
One of the more persistent challenges faced by manufacturing firms revolves around quick repair and turnaround of faulty equipment. This often requires rapid replacement of components, and advanced manufacturing methods such as AM can make this possible.
AM facilitates significantly reduced lead times and unit costs for low volume components and obsolete parts, whilst offering re-engineering possibilities to enhance component durability and increase performance.
The benefits of a digital parts library for manufacturers
Reverse engineering and digitalising physical components to build comprehensive parts libraries can be used to simulate complex processes and equipment operations.
This allows parts that are failing and replaced at a high frequency to be quickly identified, even to the smallest component level.
Using this data, engineers can then embark on focused R&D projects including qualifying stronger materials and revising inefficient designs to improve the mean-time-to-failure rate for these parts.
The performance of the new and improved parts can then be simulated to validate improvement even before the parts are manufactured.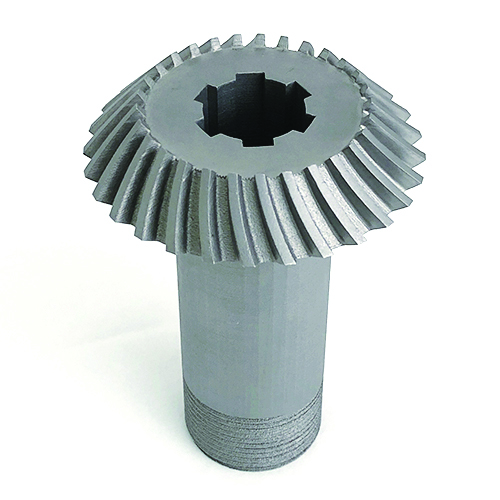 Therefore, a digital parts library allows for more accurate predictive maintenance methods to be put in place.
A secured digital parts library also forms an essential link in any AM-ready process as it provides inherent time and cost saving benefits.
Any seamless AM process chain begins with building good 3D files which are then optimised for the most suitable 3D printing technology. Parts with print strategies and parameters already available in the cloud can be triggered quickly for printing, thus effectively reducing overall lead times for AM.
The reduced AM lead time translates into a faster repair turnaround time, which facilitates a natural shift in inventory management towards just-in-time manufacturing. Parts can then be ordered on demand, without the need to ship and store large numbers of spares.
Protecting digital data and transactions
As with any digital information, digital parts libraries contain vast amounts of engineering and supply chain data which need to be protected with high traceability.
Leading AM firms such as 3D Metalforge have developed and implemented their own security measures to ensure client digital parts libraries remain protected.
3D Metalforge has developed a highly secure hash chain and blockchain security system called SecureAM.
The system creates a cryptographic hash function (for secure compression) of the entire ledger every five minutes.
Each new entry into the ledger includes the previous hash, the new transaction, and a transaction hash. And every five-minutes the hash is anchored to a public blockchain that flags any attempt to modify the ledger.
Therefore, by creating a digital parts library, Australian manufacturing firms can leverage AM technology to reduce parts lead times as well as improve the integrity and durability of failing parts. Ultimately, this minimises production downtime to save firms both time and money.