Häuslein Tiny House Co, the Australian tiny house manufacturing company, has announced the launch of its new toy hauler model – the Häuslein Hauler (https://www.hauslein.com.au/toy-hauler) – a sleek-look recreational caravan for adventurous people.
Designed and manufactured entirely in Port Macquarie NSW, The Häuslein Hauler is a 8m long recreational caravan trailer with a clean exterior aesthetic and a bold black interior offering customers living & sleeping space at one end and a large toy storage section at the back, making for the ultimate fun escape caravan trailer comfortable to stay in and secure for all your valuable sporting equipment.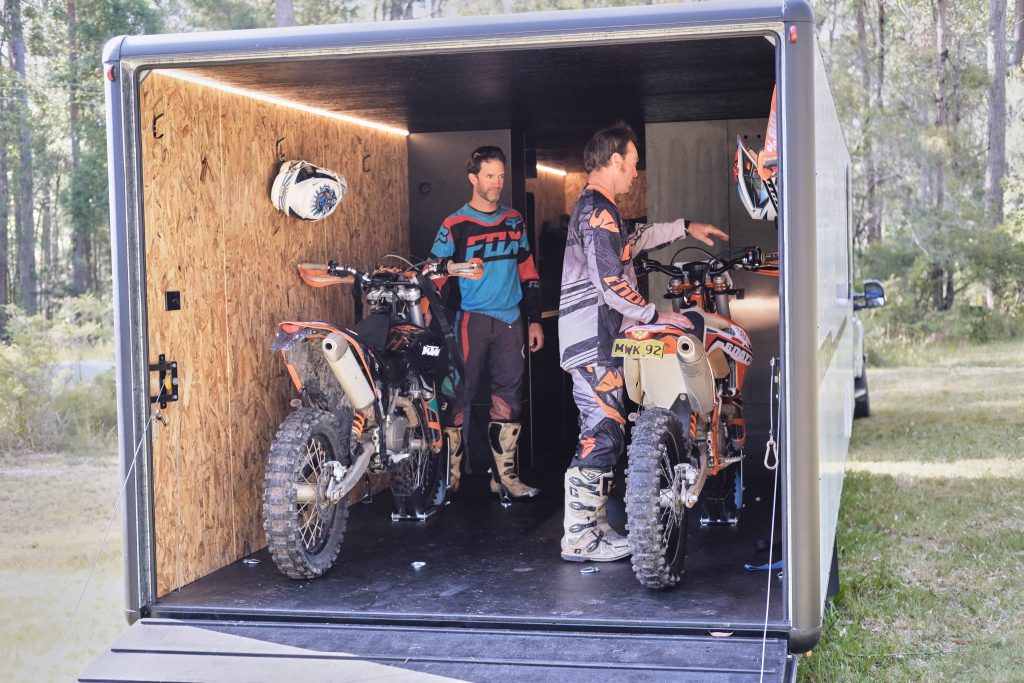 "The Häuslein Hauler was born out of our passion for dirt bike riding and mountain biking in the bush. We wanted to create a really unique toy hauler trailer which was highly-functional and attractive. We wanted to design something which wasn't cluttered by ugly vents, flaps, panels, and gas bottles commonly found on conventional caravans in Australia." says Scott Rohdich, Häuslein Co-Founder and designer of the Hauler.
"We want people to be able to take the Häuslein Hauler to the bush, beach or mountains and comfortably stay fully off-grid with all of their valuable bikes or boards secure inside the trailer. And when it's time to go home, people will spend next to no time unloading their equipment – ready for the next adventure."
"Strategically the new Häuslein Hauler model builds upon on the success of our core tiny house business and diversifies our product range into the caravan market with a bold new futuristic product." says David Boyd, Co-Founder and Director of Marketing at Häuslein Tiny House Co.
For more information and a product walkthrough tour of the Häuslein Hauler, visit (https://www.hauslein.com.au/toy-hauler)