The new WAVE Flaw detector from Sonatest employs interactive scan plan technology that allows the you to map the geometry of the part to be inspected and see the path of the ultrasonic beam through the material by overlaying it onto the scan plan.
All the useful parameters can be pre-set and recalled in two clicks. The fact that the parameters can be set by supervisors over a wireless network and not altered by operators makes for good integrity of data which is easily recalled and analysed.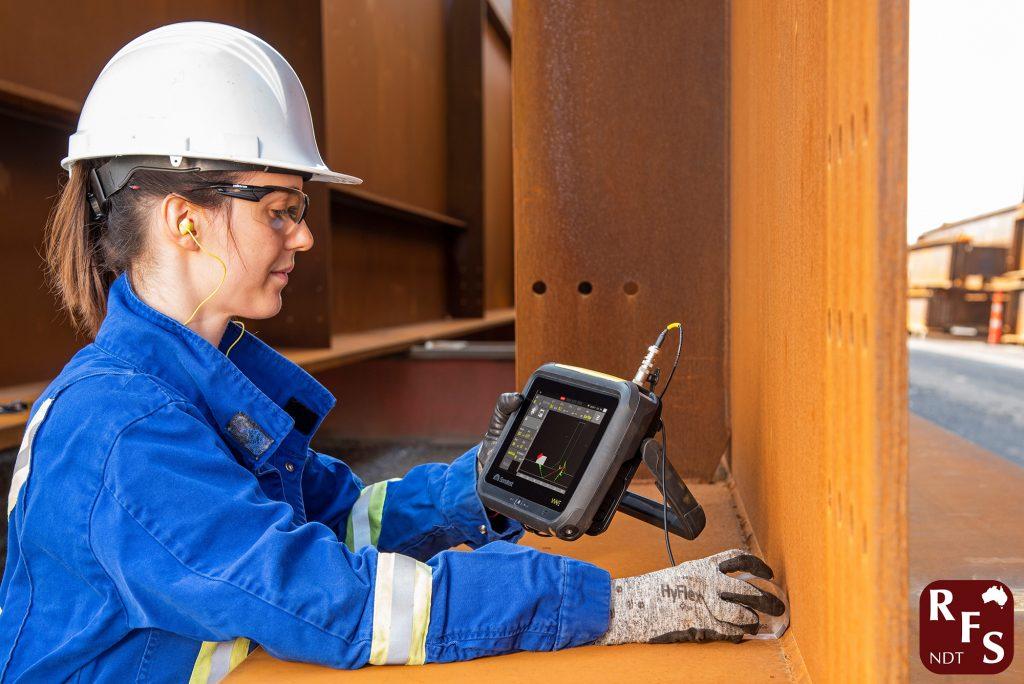 The unit's features include Gates, DAC/Split DAC, TCG, AVG/DGS, AWS, API, CSC, TKY & Complex Shapes (all as standard), as well as WiFi, Audio Recording and an 10 hour battery life.
Unlike the touchscreens used in older flaw detectors, the WAVE's UTouch technology works well through rubber gloves and is even able to make the distinction between a finger and couplant.
Being only 1.7kg and IP67 rated with a 7" wide (1024x 600 resolution) screen makes the Wave an exceptional unit. The ability to track and show beam path is an excellent feature for training in ultrasonics so it is clear where the beam path is travelling.
The unique Curved Surface Correction function makes this a very special ultrasonic set with unmatched functions and features.