Axelent X-Guard Contour is a part of a larger range that is easily configurable to adapt to all possible machine guarding needs for any warehouse, factory or facility.
The X-Guard Contour is a unique machine guard that has been designed by Axelent to offer a sleek and functional design,'
The X-Guard Contour was the market's first machine guard with 90-degree corner angles that offer round corners on the guarding.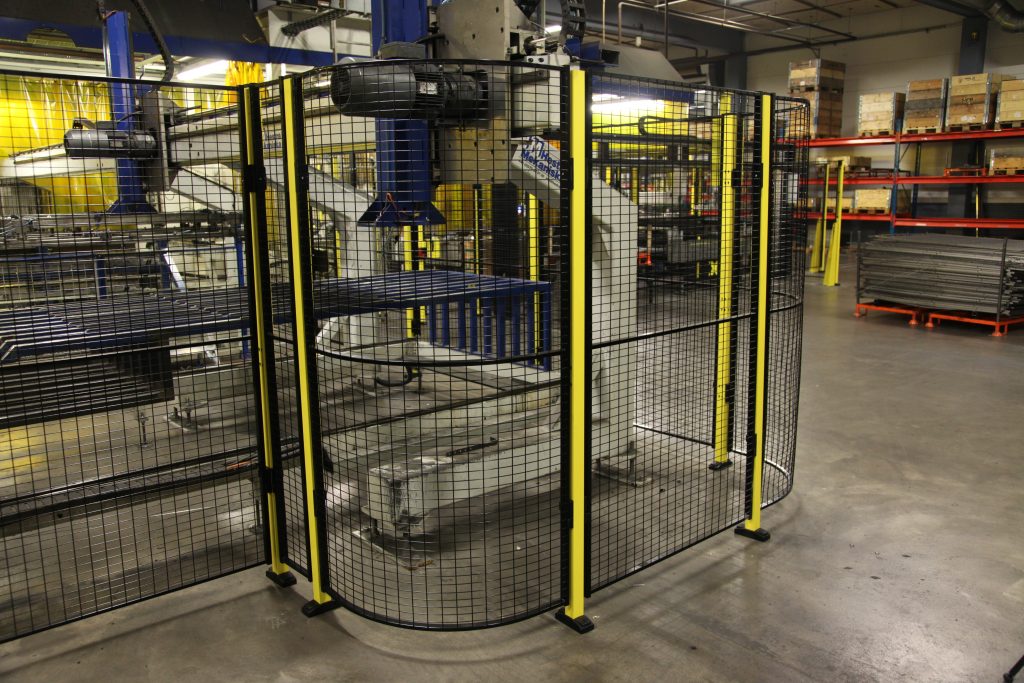 This innovative feature ensures that the X-Guard Contour is an ideal solution for confined areas within a production environment or narrow warehouse and has grown to be one of the most popular in the series.
The X-Guard range is intuitively designed to ensure that the guarding fits easily and quickly around all types of machines and safety areas. With endless combinations available the X-Guard range offers flexibility and the guards are available in mesh panel, sheet plate and plastics sections.
Thanks to the X-Guard's smart door solutions you do not need to pre-determine whether you need a left or right-hinged door. The sections are available in 13 widths and 4 heights and is quick to assemble.
The unique X-Key is designed for quick panel release and ensures that you can re-configure your panels as your equipment and demands of the facilities grow and change.
The X-Key allows the customer to change the hinge and lock with a simple operation which means you can easily and quickly change the configuration of the machine guarding as and when the need arises.
Axelent is a global manufacturer of unique modular-designed X-Guard safety guarding and X-Tray cable tray systems and the McCue Pedestrian Barriers; all of which are designed to protect pedestrians, machines, forklifts, racking and your facilities.
Axelent Australia offers a complete safety concept for the Australia and New Zealand markets that is guaranteed to protect your assets.