Cicada Innovations is running a free online panel, 'Unpacking the future of manufacturing 4.0' with:
Deputy Director General, Department of Innovations and Tourism Industry Development
CEO, Advanced Robotics for Manufacturing (ARM) Hub
CEO, SpeeDX
What really is Manufacturing 4.0? How important is it to keep the manufacturing of crucial items on-shore so they are less affected by global events? What does the future of this changing space hold and how can Australia meet that challenge?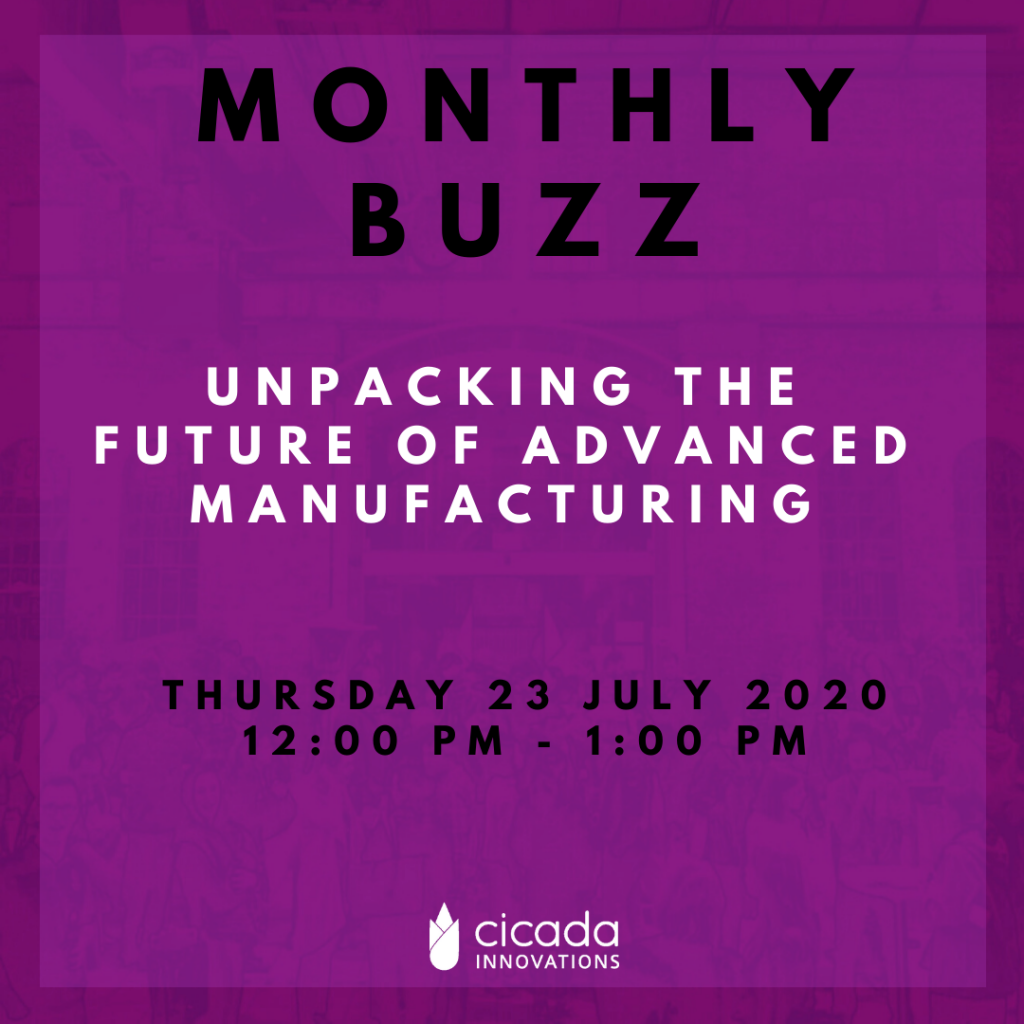 https://www.eventbrite.com.au/e/monthly-buzz-unpacking-the-future-of-advanced-manufacturing-registration-111083666236
Circada Innovations is a hub of science (particularly agricultural, medical and AI) startups at the National Innovation Centre in Sydney.