Australia won the Cricket World Cup – something they are usually very good at doing – in a fairly, easy, straight forward way.
Then the political man of the hour, Narendra Modi, India's boss, in the stadium named after him, presented Australian captain, Pat Cummins with the winners trophy –  and then quickly left the stage, leaving Captain Pat all by himself. Maybe he was angry, maybe he was disappointed?
Modi, facing going to the polls next year, was counting  on browny points from an Indian victory to help increase his numbers.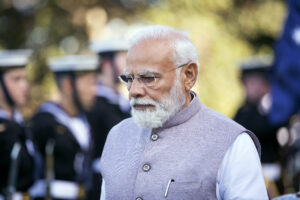 However, what he forgot about was that Australian cricket teams dont lose very often. The national pysche is they can win from any position – no prima donnas or theatrics – they just go and get the job done, as they also have done this year, winning the Cricket World Champioship and The Ashes.