Engineering has long been a male-dominated field, but in recent years, women have been breaking down barriers and making significant contributions to the industry.
Australian owned and operated Humiscope, who specialise in controlling indoor environments through energy-efficient solutions, is one example of this progress.
However, despite the increasing number of women joining the engineering industry, there is still a significant gender gap. According to the latest statistics from the Australian Bureau of Statistics, only 14% of engineers in Australia are women.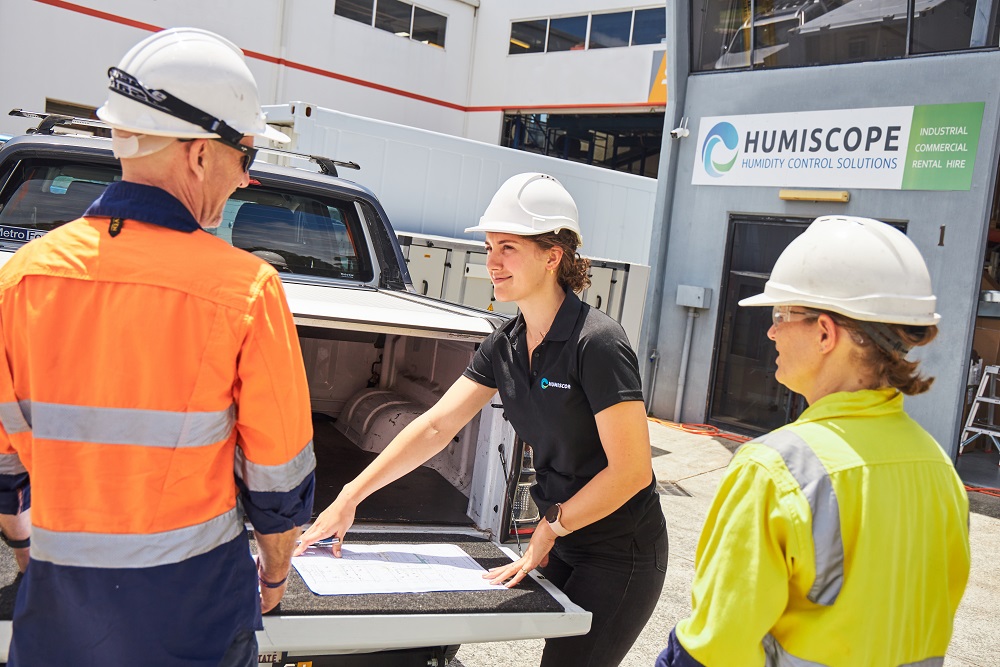 This is a concerning figure, particularly when compared to the number of women studying engineering at university. In 2020, 22% of bachelor\'s degree students in engineering were women, which suggests that there is a significant drop-off in the number of women pursuing engineering careers after graduation.
There are several reasons for this disparity. One factor is the lack of female role models in the industry. When young women don't see themselves represented in the field, they may be less likely to consider engineering as a career. Another is that many people are unaware of the myriad industries in which engineering can be applied and the diverse avenues that can be undertaken when studying engineering.
In celebration of World Engineering Day, Humiscope champions the importance of recognising women in the field of engineering and wants to showcase the three female engineers on its team.
Ladan Bage, a mechanical engineer with a Masters of Science in Mechanical Engineering, works on several large projects for Humiscope. Ladan offers practical mechanical designs while always considering a client's requirements. She specialises in drafting, documentation, mechanical design, reverse engineering, manufacturing, and its supervision.
Ladan works closely with Paula Andrea Gil who is a drafts(wo)men, with a Bachelor's Degree in Architectural Drafting and Design and over six years' hands-on experience.
Highly skilled in BIM modelling, Paula can create digital representations of the physical and functional characteristics of a space Humiscope is designing for its clients. Giving clients the ability to visualise their projects by offering a more in-depth view of proposed work.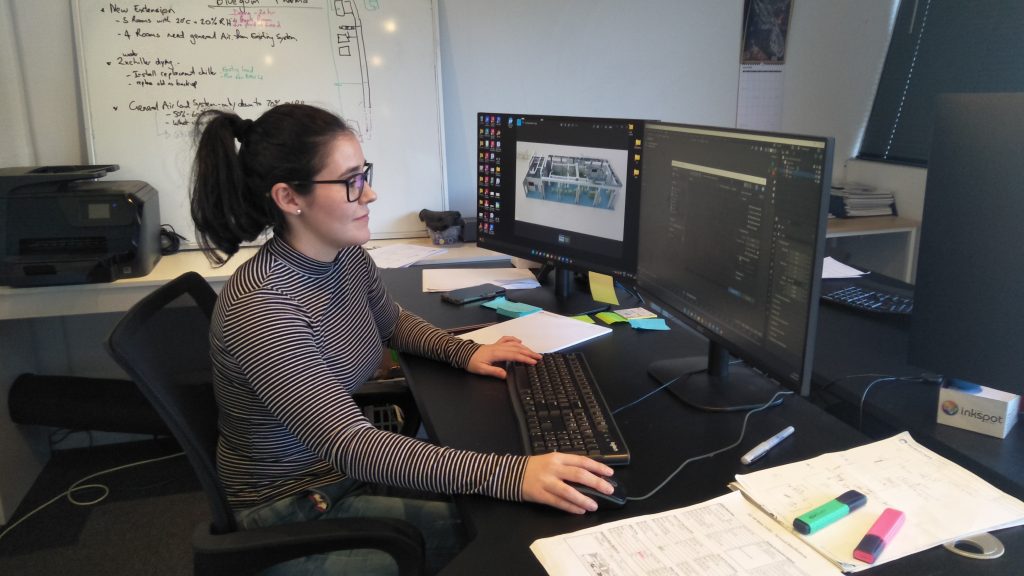 Last but not lease is Lead Designer, Melissa Le Roux. Melissa has been with Humiscope since it opened its doors in 2015 and has lead projects throughout Australia and its neighbouring islands with clients from a diverse range of industries.
Constantly keeping abreast of new technologies and emerging industry trends, Melissa is an advocate for sharing her knowledge to better inform her clients. 'I've learned that educating the client on what the solution is, why you have designed it in a specific way, and how it will solve their problem specifically, is key to delivering a successful project'.

The team is currently working on a significant project in a field that is relatively new within the Australian industrial sector; lithium-ion battery production.

While Ladan has a wealth of engineering experience in the R&D sector, manufacturing, HVAC and construction sites, she is excited to be learning something new within this emerging market.
Humiscope was contracted to provide the turnkey solution for a large lithium-ion manufacturing facility. From conceptual designs to complete build of low dew point, ultra-low humidity, ultra-dry production rooms.

'One of the most interesting projects I have worked on since starting at Humiscope is designing dry rooms for lithium-ion battery production. It is a relatively new field and the design can sometimes be challenging, which I love. I thoroughly enjoy being involved in challenging jobs which require more research and optimisation to get the best results'.

Paula too has found projects involving low-dew point solutions enriching. 'This is not an industry I have worked with before, so it has been very interesting, and I have learnt a lot. Being there from the beginning of a project and then seeing the outcome, is one of the things I love most about my job. We begin by consulting with clients and creating 3D models of their vision. Then at the end we see what was originally designs on a screen, become a reality'.
It\'s clear that there is still work to be done to encourage more women to enter and stay in the engineering industry. However, campaigns that recognise women in the industry and support them throughout their careers will hopefully inspire other women to study and work in engineering.
Additionally, companies like Humiscope are setting a positive example by actively recruiting and promoting women in engineering. It is fair to say they are leading the charge, with two thirds of its workforce being women. From operational management to marketing and administration, the team comprise of highly skilled professionals in an industry traditionally dominated by males.
The benefits of having more women in engineering are numerous. Diverse teams are known to be more innovative and creative, which can lead to better outcomes for businesses and society as a whole.

While the engineering industry has made some progress in addressing the gender gap, there is still a long way to go. Encouraging more women to study engineering will not only help to create a more diverse and innovative industry but also contribute to building a brighter future for all Australians. Companies like Humiscope, which have recognised the value of promoting women in engineering, are leading the way and setting an example for others to follow.