Explain to readers what you do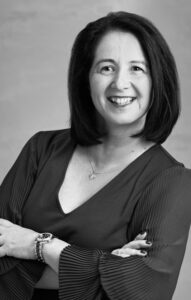 I am the General Manager for PCI, Melbourne. PCI is an integrated contract development and manufacturing organisation that offers a comprehensive range of pharmaceutical services, from early development to commercial launch, and beyond.
In Australia, we specifically focus on early development and supporting clinical studies with capabilities to manufacture, pack, label and distribute to clinical study sites. We offer a range of services to manufacture drug products in various dosage formats, including sterile vials through our new automated fill-finish technology.
Where are the growth areas for your company?
The main growth areas for PCI in Australia will be expanding across the Asia-Pacific markets and further developing our sterile fill-finish capabilities to support clinical studies in the region. Australia is a very attractive market for pharmaceutical companies to conduct their clinical studies, and with our breadth of expertise and offerings, we are well positioned to support this growth.
Contract Development – What does this mean for PCI?
PCI supports organisations ranging from startups to mid- to large-scale pharmaceutical companies in placing treatments in clinical studies as quickly as possible. This could involve assisting with dosage format selection, initial clinical batch manufacture, scale-up batches, drug stability support and supplying clinical trial materials to sites to aid in all phases of clinical studies prior to commercialisation. We can support the whole process, or partner on certain areas where the sponsor pharmaceutical company needs additional assistance or expertise.
How are you finding staff retention at present?
The world has changed in the last two years because of the Covid-19 pandemic. As a result, employees are evaluating their work-life balance in a different way. PCI has worked hard to find ways to increase staff retention through various initiatives, with consultation to add incentives to the working environment and flexible working arrangements where possible. This is an ongoing journey and something that is high on our priority list.
Is the future bright?
The future at PCI is very bright! We have just launched our automated sterile fill-finish capabilities in Australia to support clinical trials, one of the first in the country, and we are looking to expand into other Asia Pacific markets, and Australia is still a go-to destination for global pharmaceutical companies to conduct clinical trials. We are excited to continue to play our part in bringing life-changing therapies to patients all over the world.
Favourite book?
My favourite book is "Borrowing Brilliance" by David Kord Murray. Murray conveys the concept that innovation is not always a totally new idea, but building and combining ideas with existing concepts, generates great innovation. Why always try to reinvent the wheel? I relate to this book because I am a big fan of simple solutions to problems.
Who inspires you?
I have been very fortunate to have several inspiring female leaders in my career who have encouraged me to step outside my comfort zone. Right now, I am most inspired by a couple of young women who developed innovative businesses. They are in their early 30's and are already CEOs of their own companies. The confidence these young women have, and the direction of their destiny is something I did not have at that age. Their success inspires me and reminds me every day that anything is possible if you believe in yourself.
Favourite quote?
My favourite quote is a simple one, "Win fast, lose fast." I spent a lot of my career in business development roles, and the concept of knowing when to move on when a particular deal was never going to happen is something I use daily to help me prioritise decisions and know when it's OK to let things go.
What other profession would you choose if not this one?
I don't know if there is specific profession I would choose, but doing something that contributes — even in a small way — to make a clear difference in people's lives, or a community, is very important to me. In addition to my role at PCI, I volunteer for Girl Guides Victoria and currently serve as the chair of the organisation's Executive Committee.
If I had the opportunity not to work and purely volunteer, doing more to encourage girls and young women to be everything they dream, would be high on the list.