Australian materials handling leader Adaptalift Group is backing the new Hyster UT and Yale UX Series lift trucks to satisfy a strong need in the Australian market for quality-engineered, cost-effective forklifts suited to lower frequency applications typically limited to 1,000 hours a year.
The new Hyster UT Series and Yale UX Series diesel or dual-fuel counterbalance forklifts, pallet trucks and stackers, in six different capacities from 1.5-3.5 tonnes, deliver an attractive, affordable and uncomplicated range for enhanced user choice across many industries.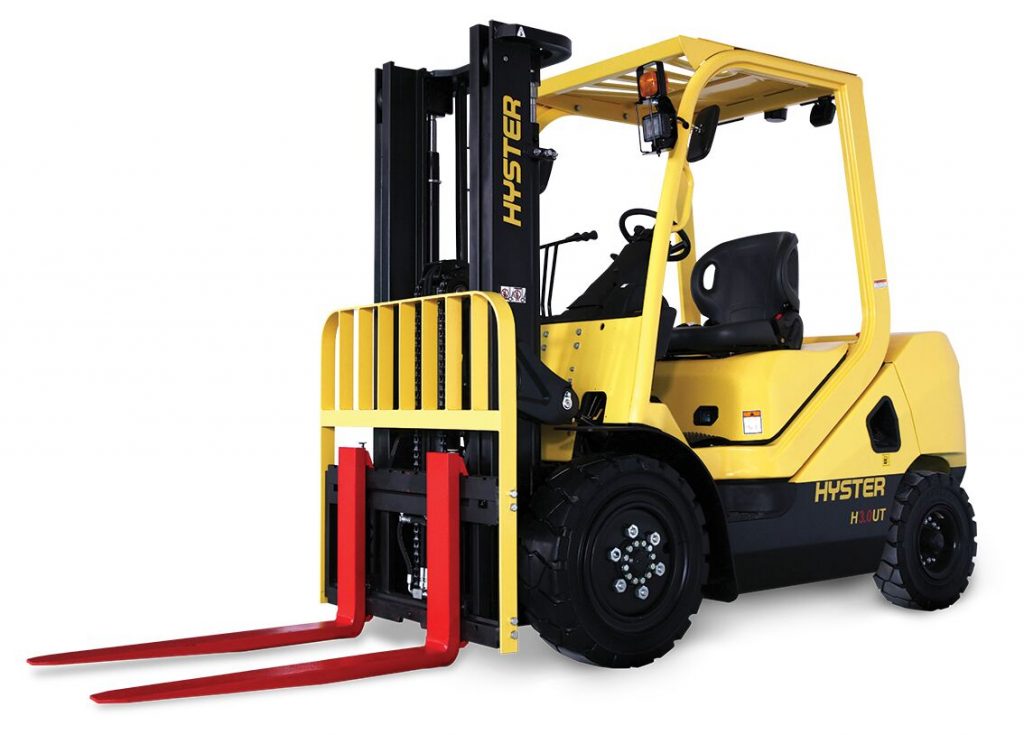 The new ranges provide an attractive option for customers who require quality materials handling equipment – backed by service provided by the dealer network and support of the globally leading Hyster-Yale Group – but don't need advanced functionalities for their tasks.
Adaptalift Group is a major dealer for both Hyster and Yale in Australia, and is demonstrating its full support for the launches of the reliable new forklift ranges through strong local stock levels.
Adaptalift Group, which has more than 38 years' experience in the materials handling industry, is uniquely positioned to offer both the new Hyster and Yale lift trucks, which will add to their fleet of approximately 10,500 units across Australia, backed by a workforce of more than 400.
Customer benefits
Hyster and Yale's new ranges provide a simple approach to materials handling – backed by 24/7 service – which is particularly attractive to customers whose materials handling equipment is required to work intermittently over a working week, on an as-required basis, typically up to 1,000 hours a year.
Not only do the new ranges fill a gap in the market for a high quality, low usage forklift backed by reliable service, they also have outstanding features for the user. For example, the 3-piece overhead guard, comfortable seat and access step.
The new Hyster UT and Yale UX ranges will be comprehensively backed in the field by Adaptalift, including an extended drivetrain warranty, full service and parts support.

Hyster value proposition
Hyster's value proposition – "Meets the Need. Makes the Move." – relates to customers who don't need particular advanced functionality features, but prefer proven materials handling solutions backed by a supplier they can trust.
The advantage the new range brings with its 'Meets the Need' value proposition is fine-tuned responsiveness to customers' individual needs, including varying hours of service, different applications, cost of ownership, capability, strength and dependability of the product.
Rather than pigeon-hole basic utility needs – or offer one-size-fits-all solutions – the UT Series philosophy opens a discussion with customers on "What are your specific needs and how long do you need to use it for on a daily basis."
Yale value proposition
Yale's value proposition – "Simply Efficient" – has at its core the understanding that, if a forklift usage is only around four hours a day, companies don't need a more expensive forklift that has been designed to handle all day, everyday applications.
The Yale dealer and service network is in turn backed by the global Hyster-Yale Group with a full product line of lift trucks in operation across hundreds of industries worldwide. Yale is one of the oldest original brands of lift trucks and warehouse equipment in the world, having been in the lifting business for more than 140 years.
The Yale brand – with its "People, Products, Productivity" tagline – prides itself on helping customers solve materials handling challenges with solutions that individual organisations need, when and how they need them. This requires the type of backing provided with the UX Series throughout Asia-Pacific.
Strong distributor network
Hyster-Yale has a strong and long-established professional dealer and service network extending across Asia-Pacific, strength that is in turn backed by Hyster-Yale globally, which has been building relationships and partnering with customers, suppliers, dealers, and employees over many decades
The Hyster UT and Yale UX ranges embody all the quality features that have been at the heart of the Hyster-Yale brands for nearly 90 years, including intelligent design, product testing, quality of manufacturing and quality of suppliers.