Advance, the organisation that honours and engages members of Australia's global diaspora, has announced the winners of its 2019 Advance Awards.
These awards recognise the outstanding achievements of Australians living and working around the world. The 10 category winners represent a diverse group of leaders and innovators who have demonstrated excellence in their respective fields.
These range from technology innovation, financial services and healthcare, to social impact, sustainability, and the arts.
Advance Chairman Yasmin Allen said, "We can all feel very proud that Australia produces many exceptional leaders and trailblazers who are making a significant impact around the world. "It's critical that our expatriate community remains strongly connected to Australia while they live and work overseas. We want to recognise and support their contribution and help resettle them when they are ready to return to Australia.
"The Advance Awards shine a spotlight on these high achievers and provide a wonderful opportunity to share news of their important work with all Australians. "Through Advance events, academic ties, business networks, and mentoring programs, we're creating a global network of Australians. We want to promote their skills and knowledge which in turn builds Australia's reputation internationally."
Having received more than 200 nominations from 28 countries – from Maldives, UAE, Colombia, Switzerland, Netherlands, South Africa, Indonesia to Vietnam – winners are selected by a judging panel of renowned Australians who represent the country's diverse entrepreneurial culture.
Chaired by Advance Founder and Chairman Emeritus, Ken Allen AM, the judging panel includes Maggie Beer AM, Jillian Broadbent AO, Darren Burns, Michelle Garnaut AO, and Bob Isherwood.
The 2019 winners will be formally presented with their awards at Advance's Awards Ceremony and Gala Dinner at The Star Sydney on Thursday 17 October. This year, Advance will present 10 industry awards, a Global Alumni Award and Global Impact Award. It will also introduce the inaugural Asia Impact Award.
The 2019 Advance Awards category winners are:
Advanced Manufacturing Award — Adam Gilmour, CEO Gilmour Space Technologies – in picture below.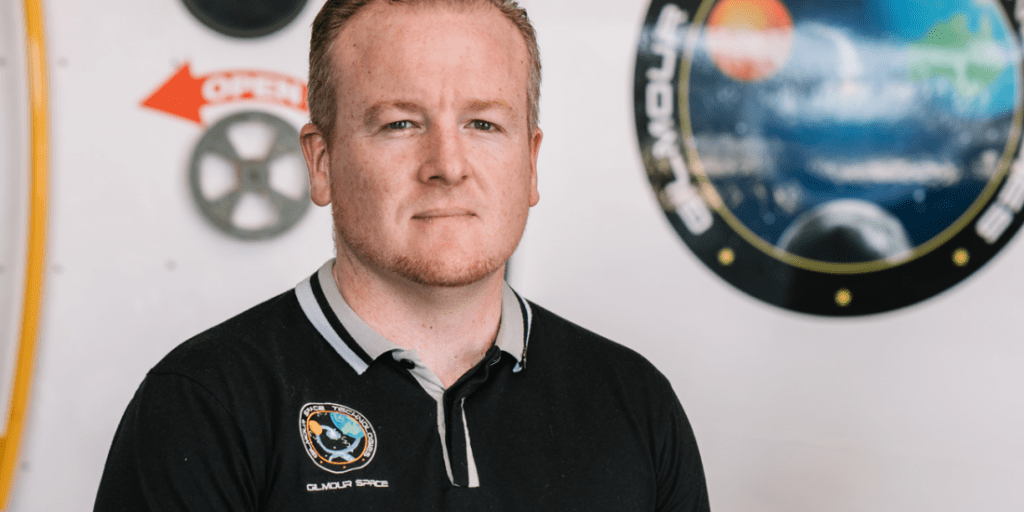 Commercial Creatives Award — Natalie Jeremijenko AO, Associate Professor of Art and Art Education NYU Steinhardt
Financial Services Award — Daria Rippingale, CEO and founder Bankingblocks
Food & Agriculture Award (joint winners) — David Thompson, Restaurateur and chef Aaharn, and Michelle Grant, Founder The Great Full and Faculty and Education Director World Food System Center, Swiss Federal Institute of Technology (ETH Zurich)
● Healthcare Award — David Putrino, Director Abilities Research Center and Assistant Professor of Rehabilitation and Human Performance, Icahn School of Medicine Mt Sinai
● Social Impact Award — Richard Fuller OAM, President and founder Pure Earth
● Sustainability Award — Hugh Whalan, CEO PEG Africa
● Technology Innovation Award — Kate Glazebrook, CEO and co-founder Applied
● The Arts Award — Angelica Mesiti, Artist
The winners of three special awards are:
● Global Alumni Award — Dr Laode Muhammad Syarif, Commissioner Corruption Eradication Commission, Indonesia
● Asia Impact Award — Dr Yijia Li, Director Yangtze Delta Region Institute of Tsinghua University
● Global Impact Award — Professor John Mattick AO, SHARP Professor at UNSW Sydney and Senior Research Fellow with Visiting University Professorship at Green Templeton College, Oxford.
The overall Advance Award winner for 2019 will be announced at the Awards Ceremony