Greg Evans, Chief Executive
Coal has now asserted its pivotal role in the Australian economy – it is our largest export, and it remains the dominant fuel in our energy mix.
The export performance is a resounding rebuttal of coal detractors who have repeatedly called the end of this iconic industry due to falling demand.
Trade numbers released today by the Australian Bureau of Statistics confirm coal was the nation's largest single export in 2018.
Total coal exports in the past 12 months to the end of December were valued at $66.2 billion up from $57.1 billion in 2017. The next largest export was iron ore which was valued at $63 billion.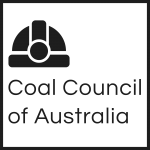 Historically coal has been Australia's most significant export contributor, and the latest data signifies a resurgent industry with a positive future. Coal was previously our largest export in 2009.
The robust performance of the sector has delivered tangible benefits for all Australians including across the coal regions of Queensland and NSW. The benefits include over 150,000 direct and related jobs and rising tax and royalty collections.
Coal royalties provide $5.5 billion directly to those two State governments while overall tax collections and the flow on economic activity has helped improve the Commonwealth budget position.
In addition to exports coal also benefits the domestic economy where coal-fired power, including brown coal in Victoria, accounts for over 70% of electricity generation in the national electricity grid. Coal-based generation remains the cheapest and most reliable electricity in Australia.
Asian demand for high-quality Australian coal is expected to remain strong with respected industry analyst Commodity Insights recently forecasting the requirement for up to an additional 500 million tonnes of coal per annum comprising both thermal and metallurgical coal by 2030.
Australia, however, cannot take the continued industry strength for granted and commercial challenges remain in the form of on-going supply competition from Indonesia, North America, South Africa and Russia, while lengthy and onerous environmental regulatory processes enforced by State governments could impede future growth and hence forego significant economic benefit.
Editor's note: The Coal Council of Australia (CCA) has been formed to advocate for and support the coal industry at the national level.