Algra Tooling will become the sole importer of Dormer Pramet cutting tools into Australia from 1 April 2019.
The announcement comes after the global manufacturer revealed it will close its Australian sales office, effective 31 March 2019.
Andrew Sherry, Dormer Pramet's current sales manager for Australia and New Zealand, will head up the new Algra Tooling to continue the supply of round and indexable tools into the country.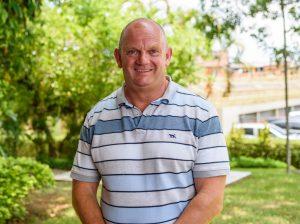 Andrew said: "Dormer Pramet's withdrawal from our Singapore distribution center in 2016 restricted our ability to support a quick supply to the Australian market. These changes will address this – our customers have asked, and we've listened.
"We see this as business as usual in Australia and, if anything, it will improve the level of service our customers demand. With local stock in place, we will now be able to offer next day delivery on most items, significantly speeding up the process to get our products to the market." 
Stefan Steenstrup, president of Dormer Pramet, added: "We appreciate this change may cause some concern, but we wish to reassure customers that our assortment of cutting tools will continue to be available right across Australia.
"We are working very closely with Algra Tooling to make the transition process as smooth as possible. It is important we adapt to changing market conditions, while better meeting the needs of our customers. We believe this decision will allow us to do that."