Central Coast-based 4id Solutions opens the door to the true potential of the connected world – its leading-edge technologies enabling customers to track, trace, and protect important assets.  
Using intelligent labelling, credentials, wearables, and other digital identity technologies, 4id Solutions offers tracking capability to many sectors including healthcare and med tech; manufacturing, transport, and logistics; banking and finance; controlled substances; and entertainment management.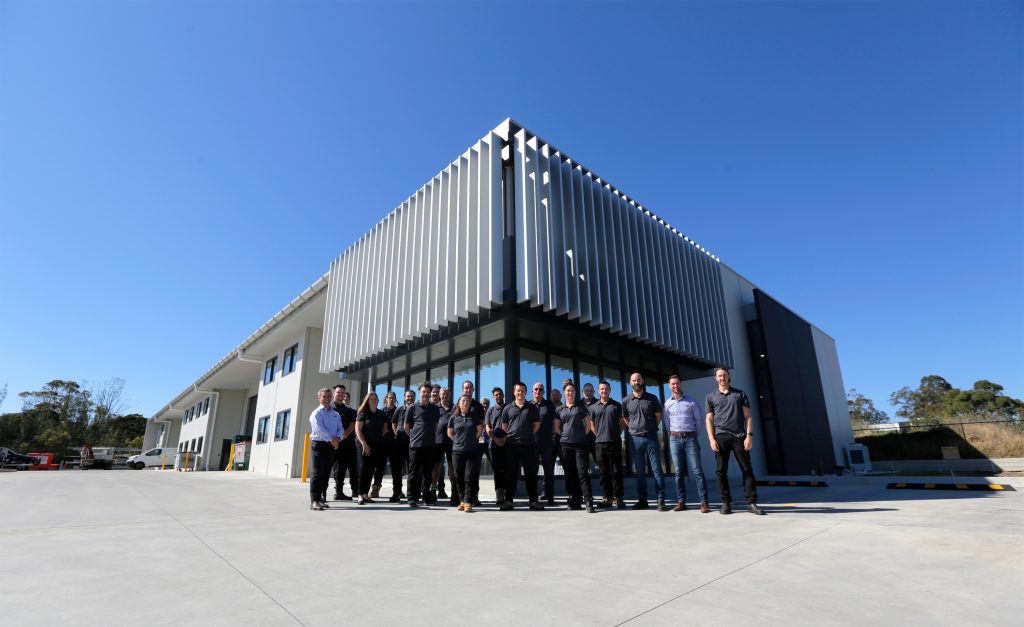 4id Solutions is a worthy nomination for the Hunter Manufacturing Awards (HMA) in three categories: Excellence in Innovation; Excellence in Manufacturing Capability; and Manufacturer of the Year – fewer than 50 employees.
The Hunter Manufacturing Awards represents all businesses actively engaged in the manufacturing sector, including their allies, in the Upper Hunter, Lower Hunter, Central Coast, Lake Macquarie, Newcastle, Port Stephens, and Mid-North Coast regions. HMA has a loyal following thanks to its efforts of inspiring and encouraging vibrant and enduring manufacturing in these regions.
A mission to promote best practices in manufacturing motivates the HMA. In highlighting the achievements of the best, it encourages and sustains the aspirations of those who want to join them. 4id Solutions is one such operation.

4id Solutions enables enterprises concerned with the wellbeing of people and the movement of material assets to validate, verify, and capture data with confidence.
"It is accurate, secure, and reliable for the visibility you need – when you need it most," says 4id Solutions Marketing Coordinator Michael Glenn. "Use cases include regulatory compliance, item traceability, supply chain security, product authentication, access control, and consumer engagement."
From industry-compliant labels and tags, radio-frequency identification (RFID) conversion and high-resolution printing, encoding and encryption, 4id Solutions has an answer. Powered by innovation, it offers unparalleled accuracy, and optimal cost effectiveness.
High-quality labels and tags have various uses including asset tracking and logistics for highly regulated industries. Wristbands and wearables are durable and secure. Everything from hospitals to Covid-safe venue management can use them.
 
A complete RFID label conversion service can modernise clients' operations and allow real-time validation and data insights into business assets.
4id's high-resolution printing of detailed graphics, logos, and variable data is accurate, and cost-effective. It meets fine-print details for barcode readability, and 4id Solutions can encode its products to clients' specific requirements.
Today's businesses seek greater insight into their supply chains, require accurate monitoring of individuals within their care, and look for sophisticated, durable technologies to reduce errors and streamline operations. 4id Solutions has the answer for all these situations.
4id Solutions combines a consultative approach with manufacturing know-how to ensure collaborative partnerships with leading systems providers and suppliers. It can craft a customised, cost-effective solution specific to any needs, enabling maximum performance irrespective of the environment.
As its global scale and reach continues to grow, 4id Solutions remains a leading converter in RFID and contactless technologies. Innovation and technology applications are at the forefront of its manufacturing processes to refine its production capabilities and capacity.
HMA will host the gala awards evening at NEX in Newcastle on Friday 28 October. Expect the unexpected is the theme for the event as it recognises the way in which businesses have honed their survival instincts out of the extraordinary levels of uncertainty experienced in the past couple of years.
In sharpening their skills, manufacturers have acquired greater resilience to sustain momentum and competitiveness. Fourteen categories are available for application, including the re-introduction of the Apprentice of the Year – Manufacturing Award category.
Helloworld Business Travel Newcastle will once again sponsor the Incentive Prize – a trip for two to a city of choice in Australia or New Zealand. HMA draws this prize randomly, giving all finalists the opportunity to win.
The Manufacturer of the Year Award winners will receive a trip for one person from the company to attend an event, or other similar occasion, enabling them to expand their business contacts and opportunities.

The registration and nomination period closes on 19 August. Entry is free and you can find all the information you need at www.hma.org.au/faqs.