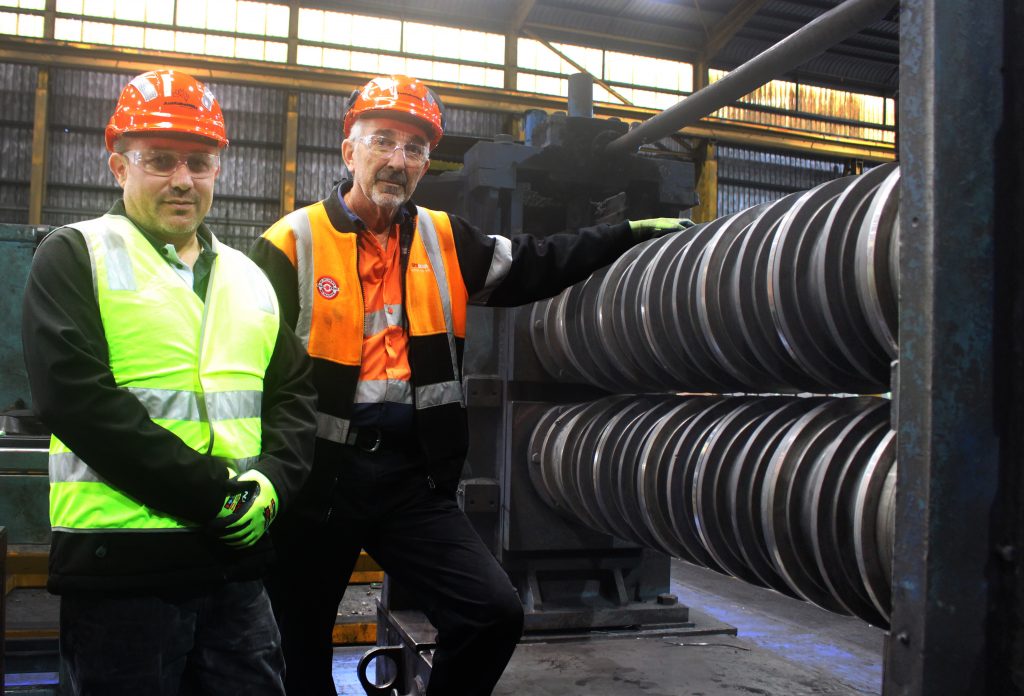 A specialist supplier of steel tube and pipe, Austube Mills, part of the InfraBuild Group, is benefitting from a low-maintenance, time-saving, and safe hydraulic clamping solution for its steel slitters at its Acacia Ridge plant in Queensland.
Austube Mills Acacia Ridge, which has been manufacturing and producing steel solutions since 1984, installed Technofast EziTite clamp nuts, which provide reliable and precisely repeatable force, on its steel slitters to allow the rotating slitter blades to cut through kilometres of black steel.
Once the steel is cut to width, it is shaped into rectangular, square or round tubes on tube rolling mills, which are subsequently used in a huge range of applications in industries such as construction, manufacturing, mining, transport, and agriculture.
"The Technofast solution is not just more reliable – it's safer, too," says Austube Mills Manufacturing Superintendent, Michael Thomasson, who has been working with the company for more than 30 years, starting as a fitter, and holding roles such as maintenance planner, maintenance superintendent and manufacturing superintendent. He has a Mechanical Engineering Diploma and Graduate Diploma in Maintenance Management.
"I remember the old days when workers would use a C spanner and whack the nut with as much force as possible, which came with a much higher risk of hand injuries. Plus, it wasn't easy to get the same clamp load each time when using manual force," says Mr Thomasson.
EziTite Hydraulic Nuts and Bolts are rapidly applied by being installed on bolt studs then hydraulically actuated, stretching the bolt to the precise tension required and then locking it in place mechanically with a locking device. The reverse procedure permits equally rapid disassembly when it is eventually required for maintenance.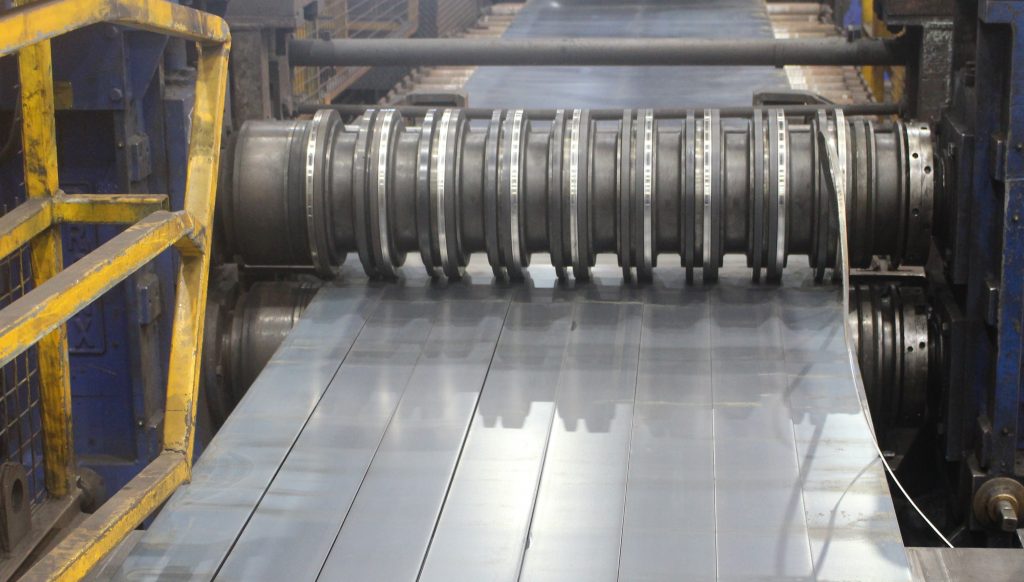 The globally available technology – which is proven in more than 30 years' service in slitter applications – also curbs damage caused by slitter blade movement during operation, says Technofast Founder and CEO, Mr John Bucknell.
"Without sufficient clamping force, the slitter blade is subject to move during the cutting process, which can damage the product and reduce output," explains Mr Bucknell.
Mr Thomasson adds that a steel plant is a particularly harsh environment, so rugged technologies are required. "We're cutting black steel, so there's always mill scale puffing off and settling on any surface it can find. The Technofast clamp nuts have been so reliable, however, that there's been no maintenance required for the past 12 years," said Mr Thomasson.
"Additionally, we need to change the slitter blade configuration typically four times a shift, so rapid disassembly and re-assembly is a major advantage. With the Technofast solution, this can be done in about half the time, and with fewer personnel, compared to previous methods with the C spanner."
"Austube Mills has a very strong safety ethos, so having technologies in place to minimise injury risk was a good fit for us."
Such safety benefits are also true of many applications. EziTite hydraulic nuts are ideal for tensioning all of the studs on a flange, joint, or cover simultaneously, loading 100 per cent of the fasteners at once.