Hunter Manufacturing Awards (HMA)
Plastic waste is a blight on our environment, but one Newcastle company is "manufacturing change" – reducing plastic pollution and boosting business in the Hunter. Sustainable furniture company Resourceful Living transforms plastic waste into functional household items.

Resourceful Living takes tonnes of discarded plastic, shreds it, heat-presses it, and cuts it into practical items ranging from furniture to clocks and even skirting boards. Based at Beresfield, the process "from pollution to practical" can take as little as two days.
The company takes waste from yellow bins and environmental clean-up groups. An end goal is to help more big businesses improve their sustainability, all while bolstering the region's manufacturing industry.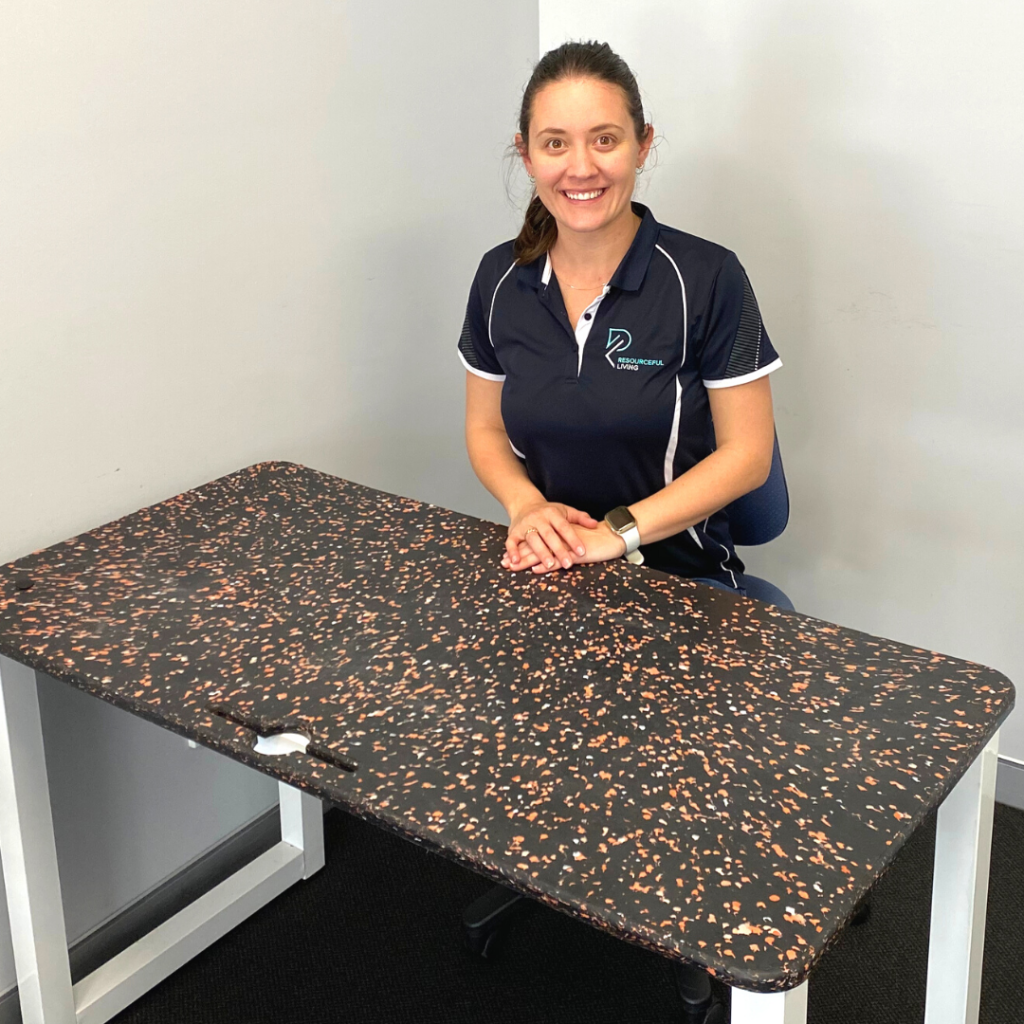 As such, it is a worthy nomination for the Hunter Manufacturing Awards (HMA) Outstanding Start-Up Award.
The Hunter Manufacturing Awards represents all businesses actively engaged in the manufacturing sector, including their allies, in the Upper Hunter, Lower Hunter, Central Coast, Lake Macquarie, Newcastle, Port Stephens, and Mid-North Coast regions. HMA has a loyal following thanks to its efforts of inspiring and encouraging vibrant and enduring manufacturing in these regions.
A mission to promote best practices in manufacturing motivates the HMA. In highlighting the achievements of the best, it encourages and sustains the aspirations of those who want to join them. Resourceful Living is one such operation.

With costs rising, particularly the cost of power, which also has issues around availability, it is imperative that local companies support each other. Manufacturing diversity is crucial for the Hunter region.

Resourceful Living founder Jess Hodge says everything the business can use, it does use. And the possibilities for the end result are endless.

"Covid made Australian companies acutely aware of supply chains and problems accessing products from overseas," Ms Hodge says. "Now we're manufacturing, we are also trying hard with our price point to compete with bigger companies from overseas.

"We give plastic materials a second, third, or fourth life. In fact, we can transform high-density polyethylene or HDPE (2) plastic into further-use products up to 10 times."
Do you want to feel good about making a purchase to help the environment? "Recycled east-coast ocean plastic" certainly has a nice ring to it. Do you want your furniture to tell a story? Resourceful Living turns furniture into conversations. Your drink bottle today is your coffee table tomorrow, or your old wheelie bin is now your dining table. Resourceful Living proudly boasts of not adding anything to its products. "When people want to repurpose an item, they can send it back to us and we can recycle it again and again before finally sending it to a refinery to be made into recycled oil," Ms Hodge says.
"We pride ourselves on working towards a circular economy. A circular economy ensures sustainable growth over time, which allows us to reduce the consumption of raw materials, and ultimately recover all waste through recycling and using recycled products in the future."
Resourceful Living is "making change". Its goal is to remove plastic from oceans and landfill and recycle and reuse HDPE (2) up to 10 times to make a cleaner more sustainable world for generations to come. It has already recycled more than 7000 kilograms of plastic. Adding to its credibility is its "no-print" policy. Resourceful Living completes all production and administration electronically. Paper business received is scanned, shredded, and then composted.
HMA will host the gala awards evening at NEX in Newcastle on Friday 28 October. Expect the unexpected is the theme for the event as it recognises the way in which businesses have honed their survival instincts out of the extraordinary levels of uncertainty experienced in the past couple of years. In sharpening their skills, manufacturers have acquired greater resilience to sustain momentum and competitiveness.
Fourteen categories are available for application, including the re-introduction of the Apprentice of the Year – Manufacturing Award category. Helloworld Business Travel Newcastle will once again sponsor the Incentive Prize – a trip for two to a city of choice in Australia or New Zealand. HMA draws this prize randomly, giving all finalists the opportunity to win. The Manufacturer of the Year Award winners will receive a trip for one person from the company to attend an event, or other similar occasion, enabling them to expand their business contacts and opportunities.

The registration and nomination period closes on 19 August. Entry is free and you can find all the information you need at www.hma.org.au/faqs
For all other enquiries for the 2022 Awards, please email info@hma.org.au or phone 0438 242 899.