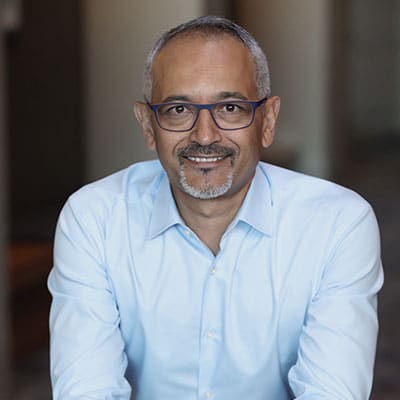 By Jason du Preez, SVP Asia Pacific, SugarCRM
One of the effects of the Covid-19 outbreak has been the acceleration of Australian manufacturers' digital transformation initiatives. The Federal Government recently committed $750 million towards turbocharging advanced manufacturing, recognising that Australia needs to have more on-shore capabilities. 
In addition, the Federal Government will invest $44 million in four new artificial intelligence (AI) and digital capability centres, with grants of up to $11 million available for groups that "apply AI in ways that either advance the national manufacturing priorities set out under the Modern Manufacturing Initiative, or the Digital Economy Strategy's digital growth priorities."
The pandemic has fundamentally changed how we work and live, and has driven accelerated adoption of digital channels such as eCommerce and social commerce, across multiple industries. Australian manufacturers have pivoted their businesses to ride out the challenging environment.
Many have responded to rapid change by shortening their supply chain, placing emphasis on just-in-time deliveries, and creating value for their customers. While this started before the pandemic, the trend towards direct-to-consumer selling (D2C) has accelerated and is set to continue. 
The pandemic has put a universal pressure on the need to maximise convenience and speed. Regardless of where your company operates or manufactures its goods and services, manufacturers that remain frozen with a fragmented, outdated, and incomplete view of their customers will see their competitors accelerate away from them and create an insurmountable gap that can not be closed.
Advantages of digital transformation
Manufacturers that invest in digital transformation to significantly improve the accuracy and completeness of their customer data will improve customer retention and acquisition and increase revenue share. CRM systems enable manufacturers to intuitively store customer details, such as addresses, telephone numbers, key contacts, purchase history and more.
This data can be particularly beneficial to sales agents as it allows them to understand a manufacturer's customers better and identify opportunities to drive additional revenue.
Innovations in Artificial Intelligent (AI) have moved the dial on customer experience (CX) efforts. AI is single handedly putting CRM back at the heart of CX, providing the foundational technology needed for manufacturers in Australia to drive engagement and deliver experiences that keep customers coming back for more.
Many Australian manufacturers are still wrangling ERP systems with limited functionality. Others who have moved to using a CRM, haven't integrated their CRM with other ERP systems to create a uniformed data view. 
With marketplaces more competitive than ever, customers are in the driver's seat, not businesses. That's why manufacturers must do all they can to stand out from the crowd, or risk finding themselves irrelevant.
How manufacturers can differentiate and offer enhanced CX
One way that Australian manufacturers can differentiate is by consistently providing an amazing CX. By doing so, businesses can even look to add a price premium.
According to research by PwC, valued customer experiences can allow companies to charge up to a 16% price premium on products and services, and reap the benefit of improved customer retention from increased loyalty.
By consistently providing an exceptional customer experience, manufacturers can boost customer retention, improve customer satisfaction and increase up-selling and cross-selling. 
Manufacturers need to be consistent with their customer experience approach across every customer touchpoint/channel. This is increasingly important as firms roll out new ways to connect with their customers such as eCommerce websites, self-help portals and automated chat facilities.
It's no good providing a stellar experience when the customer first reaches out and then falling short with your online ordering offering or after-sales service. Once customers have had an exceptional customer experience, they expect it for every interaction regardless of the medium or channel.
Customer interactions should always be consistent, personalised and customised. For manufacturers, acknowledging the customer's history with the business is paramount.
Manufacturers need to have mechanisms in place to quickly bring up basic information such as how long they have been a customer, their purchase history/preferences, any issues they've had in the past. Having this digital intelligence ensures a seamless overall customer experience. 
CRM data can also be used in the development of new products and solutions based on customer needs. Such tools automatically capture customer information and instantly present it in an intuitive way, so the departments that need to take advantage of it can do so effortlessly.
The key to creating an amazing CX is knowing your customer. By collecting high quality customer data and ensuring it can be easily retrieved and used, manufacturers can understand their customers' needs and deliver products and services across multiple channels.
Digital transformation efforts that are customer-centric ensure an optimised CX ultimately improve customer retention and increase revenue.