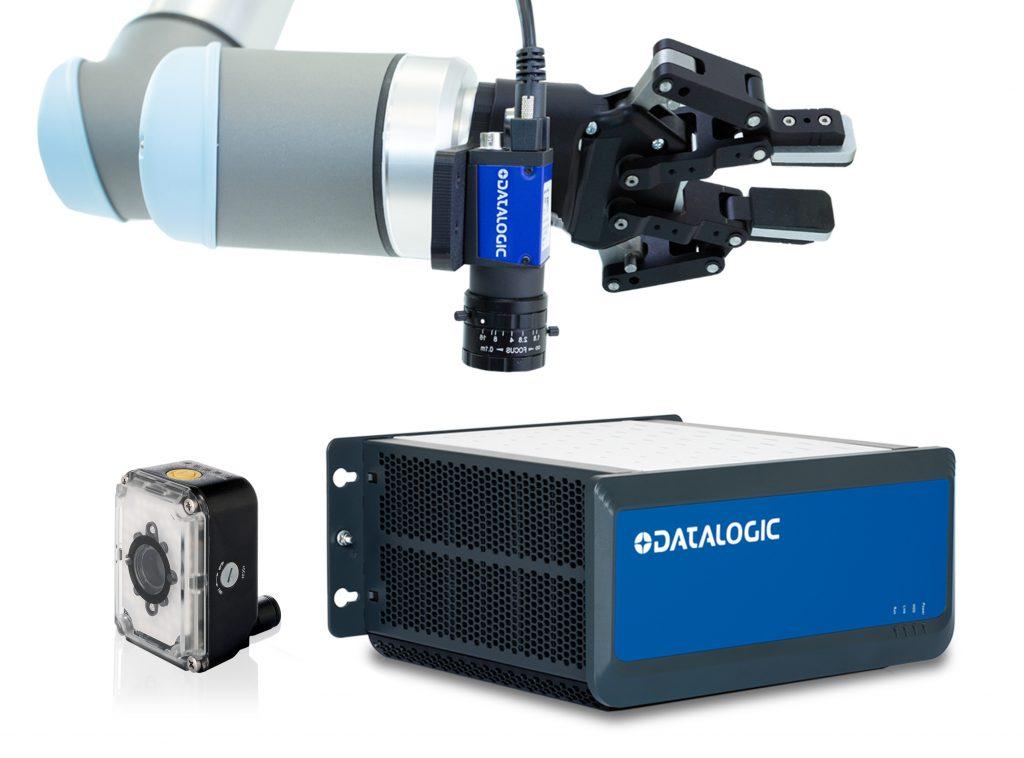 Datalogic's latest IMPACT software enhances performance and traceability for vision-guided robots and cobots.
Datalogic, a leader in robotics, Industry 4.0, automatic data capture and process automation, is introducing its new Impact 12.2 software to further enhance the traceability and ease-of use of vision-guided robots and cobots used for a wide variety of pick, place and other vital production line tasks.
The new robot guidance and traceability software is available throughout the Asia-Pacific region and incorporates a number of calibration and performance enhancements to make robot programming faster and simpler, as well as improve accuracy and traceability.
"With Datalogic's Impact 12.2 system, robots can now be deployed faster, and they are more adaptable to changing applications in dynamic industries such as warehousing, logistics, supply chain, manufacturing, automotive, healthcare, transport and OEM markets," said Mr Bradley Weber, Product Marketing Manager – Machine Vision, Datalogic.
"The latest software has been thoroughly tested in conjunction with leading robotics company Universal Robots and has been fully approved and UR+ certified to work their robots and cobots. UR+ certification means they have the full technical support and expertise of the Universal Robots team, as well as access to their highly customisable software," said Mr Weber.
Collaborative robots, or 'cobots' work harmoniously with people in production and distribution operation such as pick-and-place and production lines. Often, the robot performs repetitive tasks requiring strength or precision, while the person guides the robot to the right place, provides a part for it to pick, or performs other tasks that complement the robots programming.
According to Universal Robots, "Cobots give manufacturers access to all the benefits of advanced robotic automation, without the extra costs associated with traditional robots: difficult programming, long set-up, and shielded work cells. This makes automation affordable even for small-batch production runs and mixed product assembly."
Software enhancements
Impact software was designed with a focus on traceability and guidance, with upgrades to performance, ease of use and flexibility, to save time and improve productivity, says Mr Weber.
Performance enhancements are provided by the new system's calibration software, which improves the capability of pick and place applications; the locating tool to improve positional accuracy; and OCR upgrades to assist with high speed traceability applications.
Ease of use features of Impact software include an intuitive system, ease of set-up and simple integration with robots, processors and cameras.
Like previous software, Impact 12.2 runs on all Datalogic's smart cameras and MX industrial Vision Processors. By utilising the same intuitive drag and drop environment across all hardware, users can set up the vision system in less time and share vision programs between Smart Cameras and Vision Processors.
Impact also allows users to create custom user interfaces in minutes to monitor the line.
Flexibility is important to automated processes, and Impact software can solve many applications simultaneously – such as guidance, gauging, inspection and identification – as well as solving variations of the same application.
Datalogic's Optical Character Recognition (OCR) can read characters in trickier locations or on harder to read surfaces, such as the side of a metal housing, the VIN number on the frame of a car or the date/lot code on a package.
The tool can be set up to read characters of different fonts or text that is slanted, slightly blurred or displayed on a noisy background.
Customer advantages include swift and simple calibration, reducing learning and programming times and accurate robot guidance, all with full end-to-end traceability to ensure product quality and transparency.
The software platform integrates with more than 100 vision tools and runs on all smartcCameras and industrial vision processors for any vision application and inspection requirements.